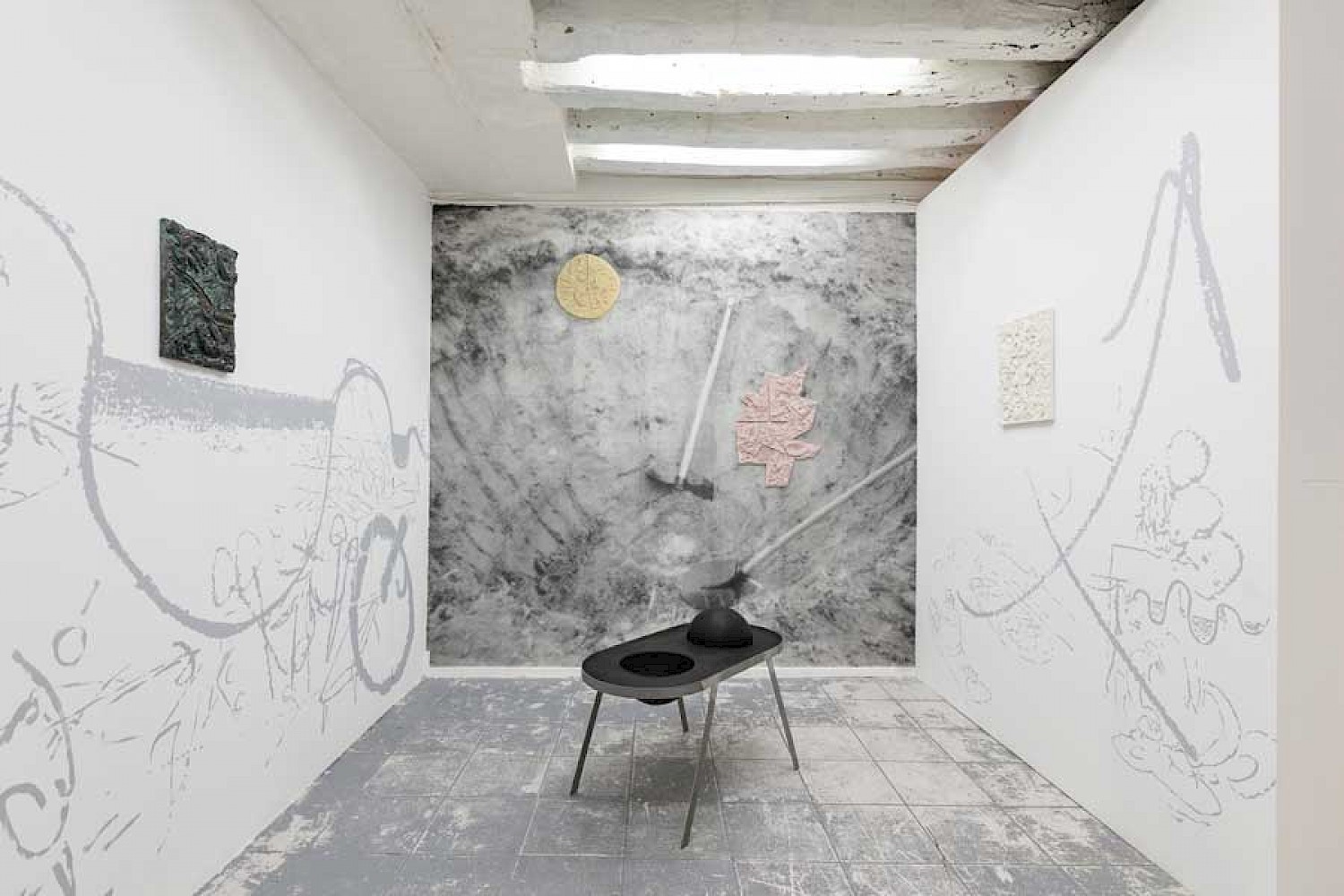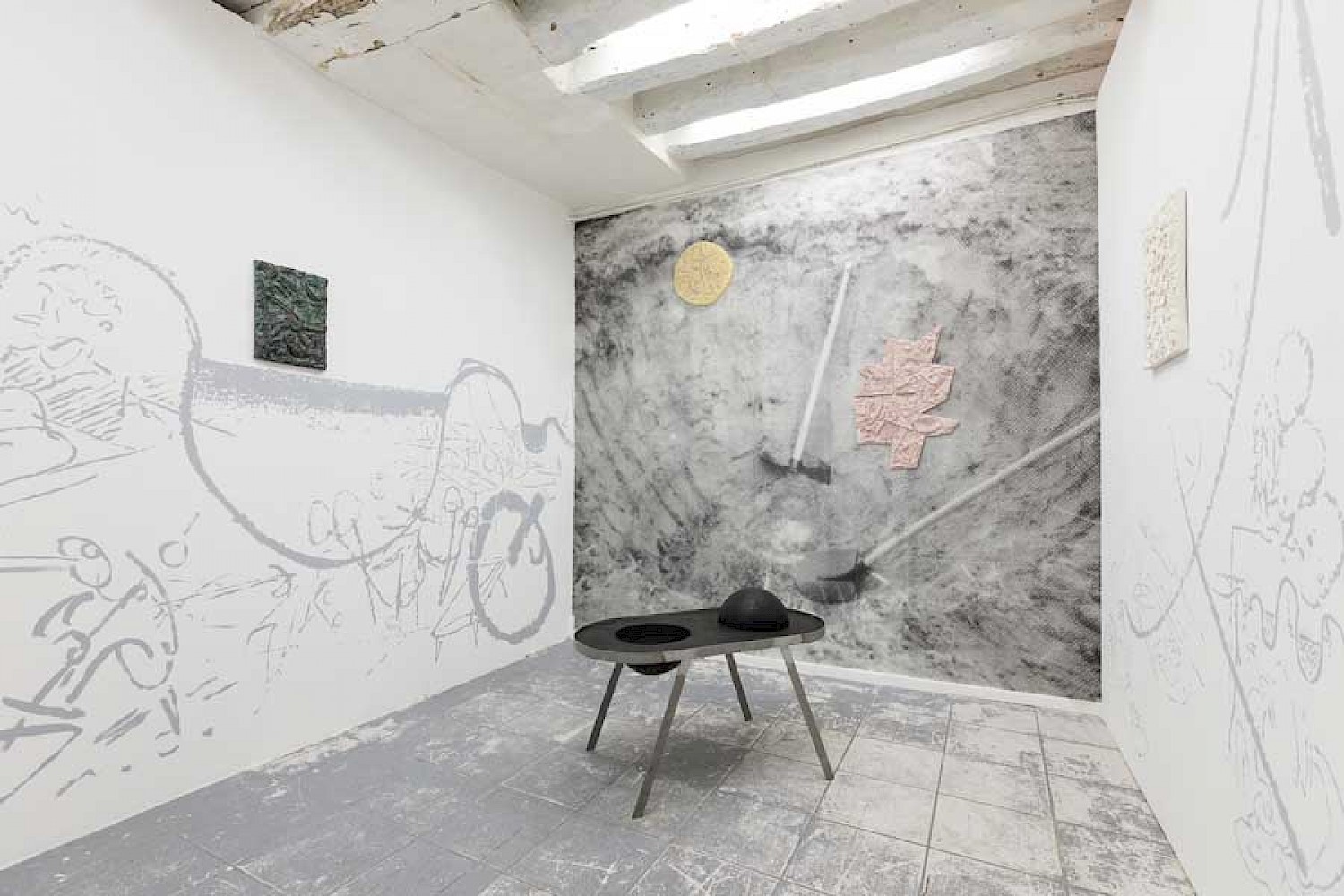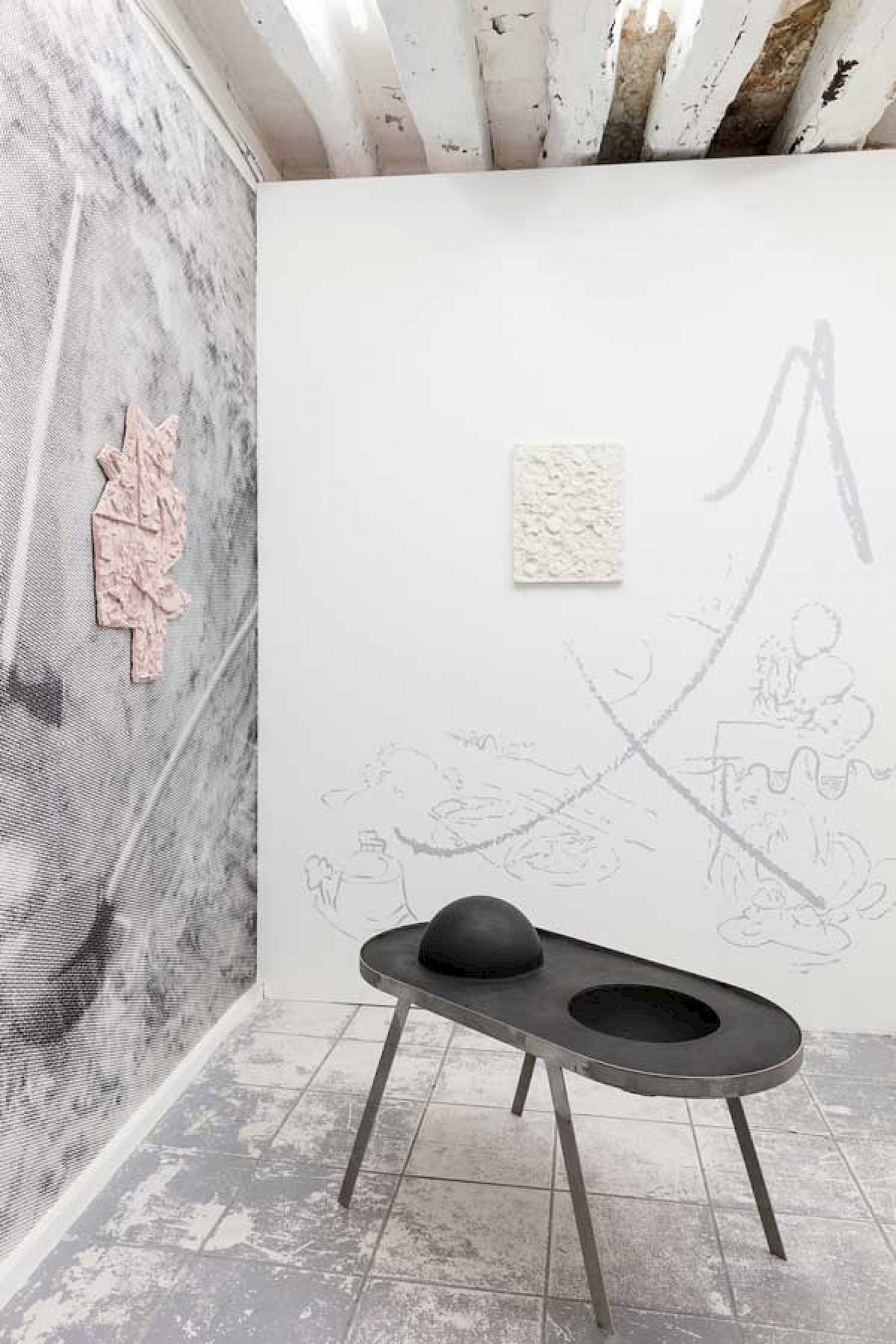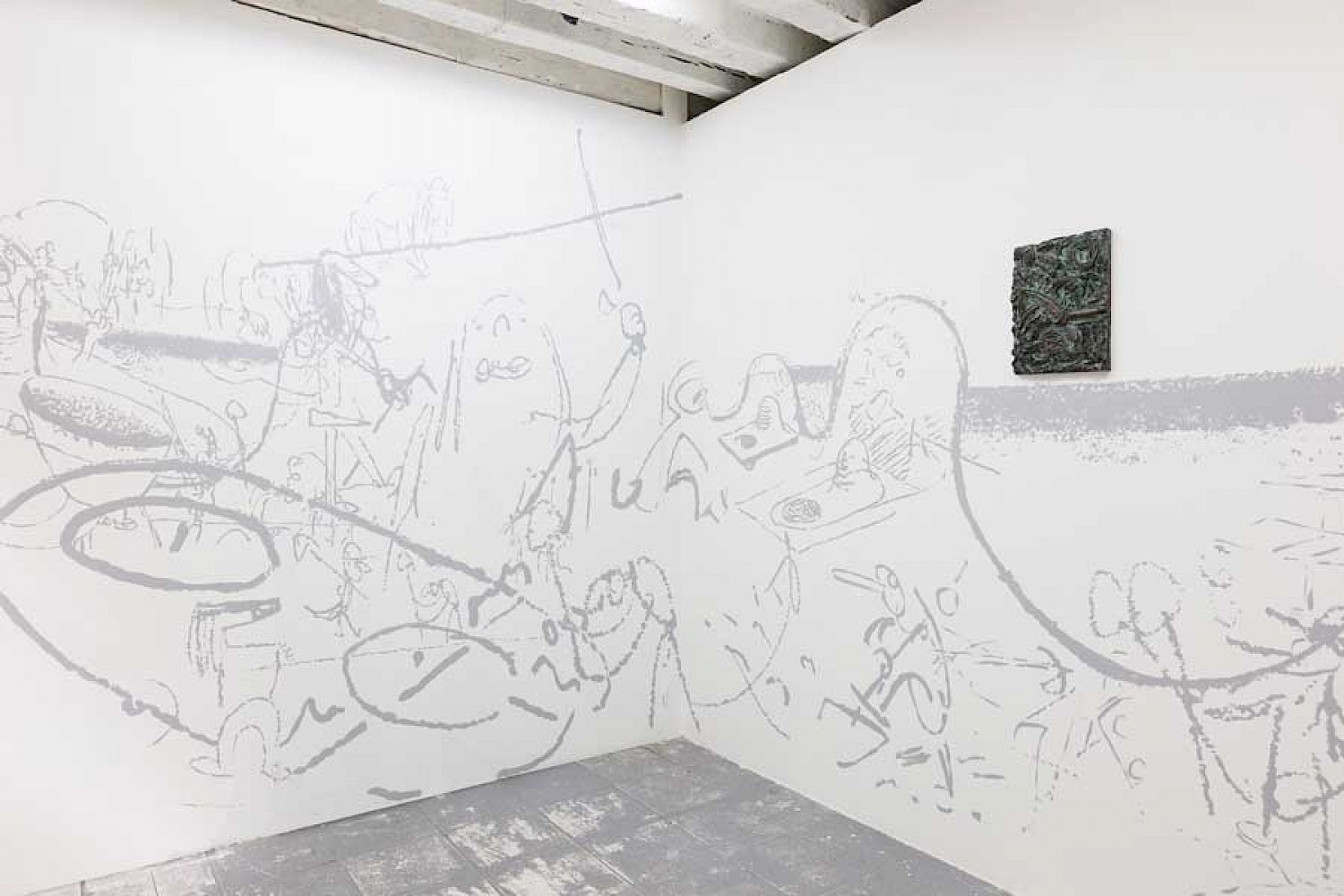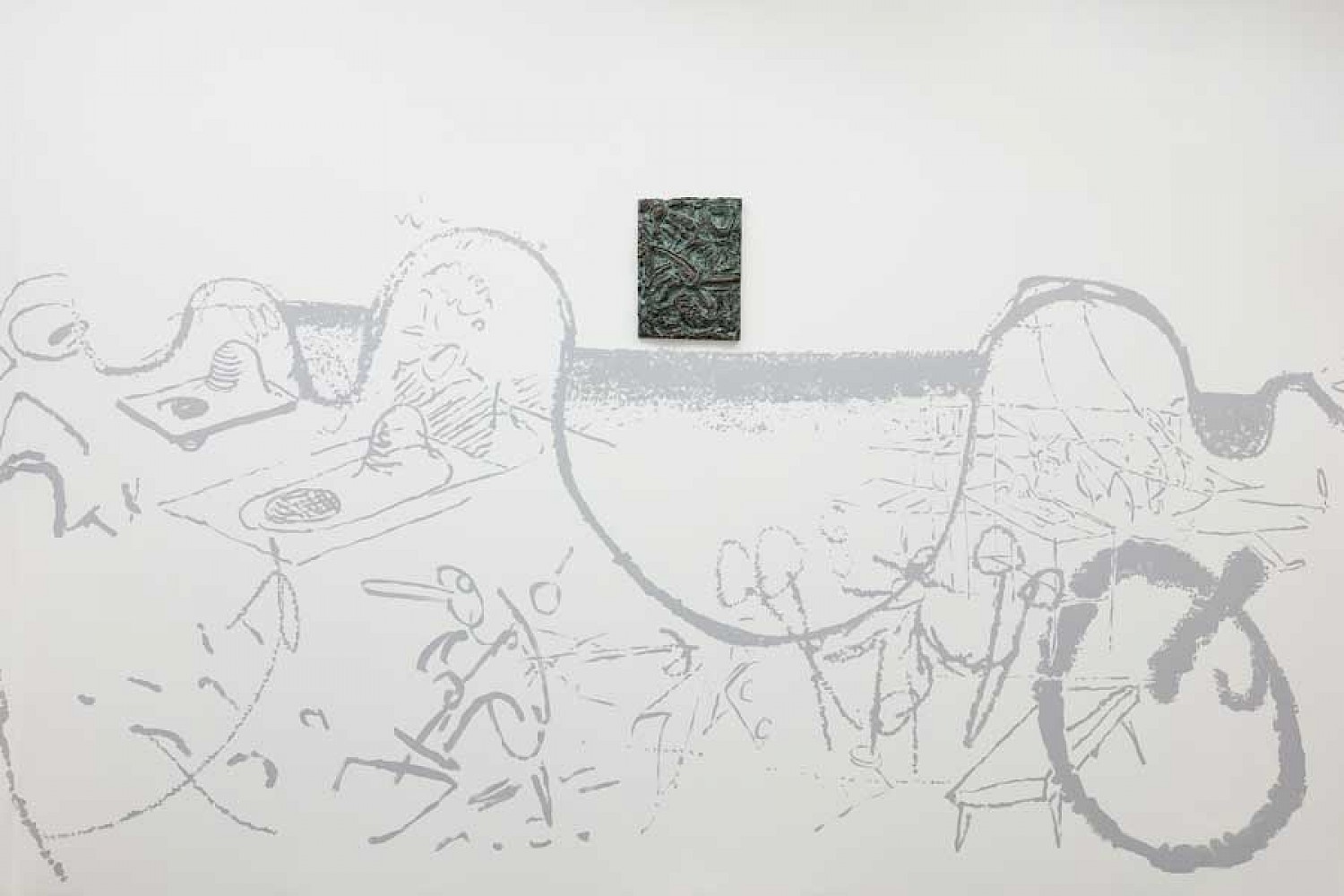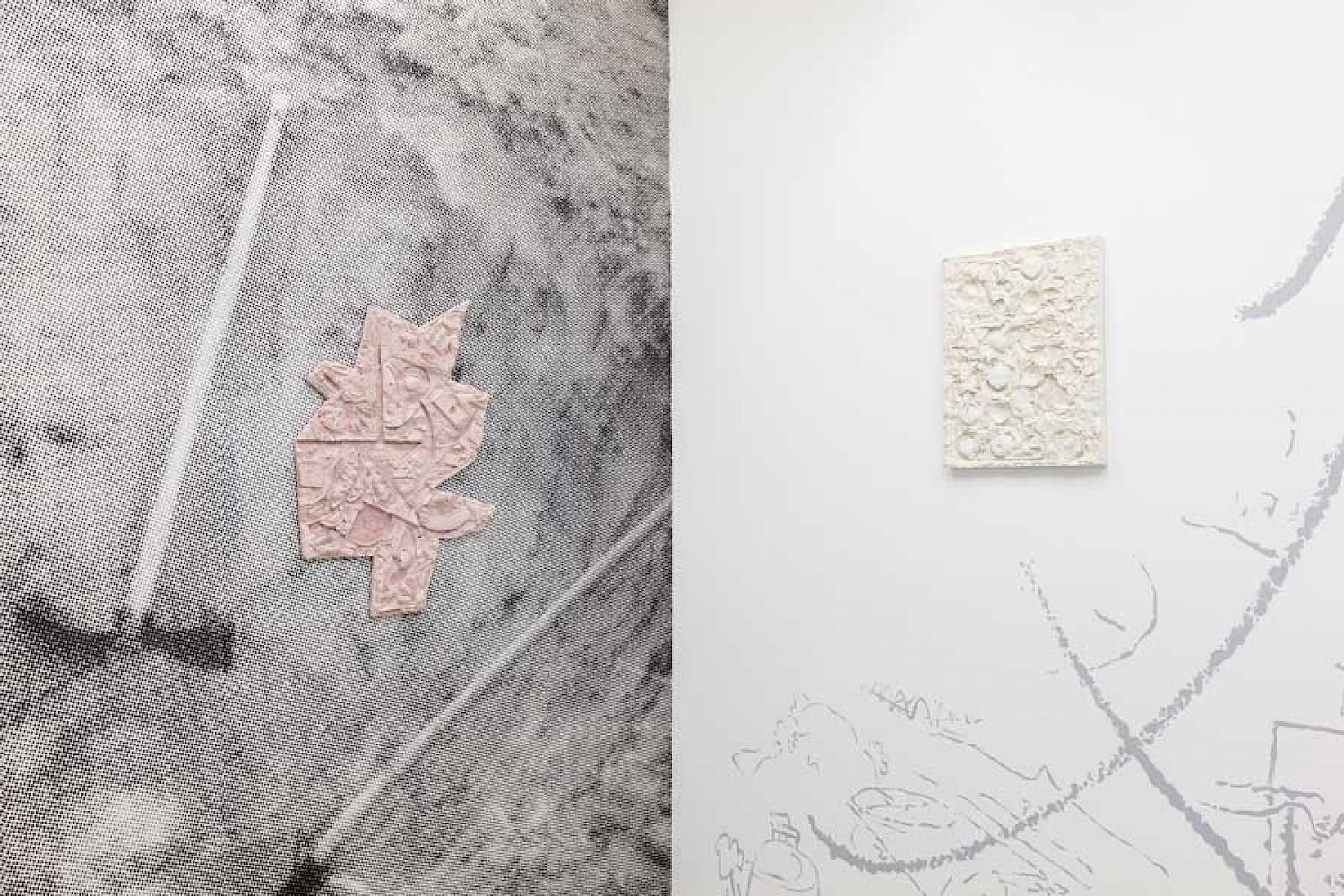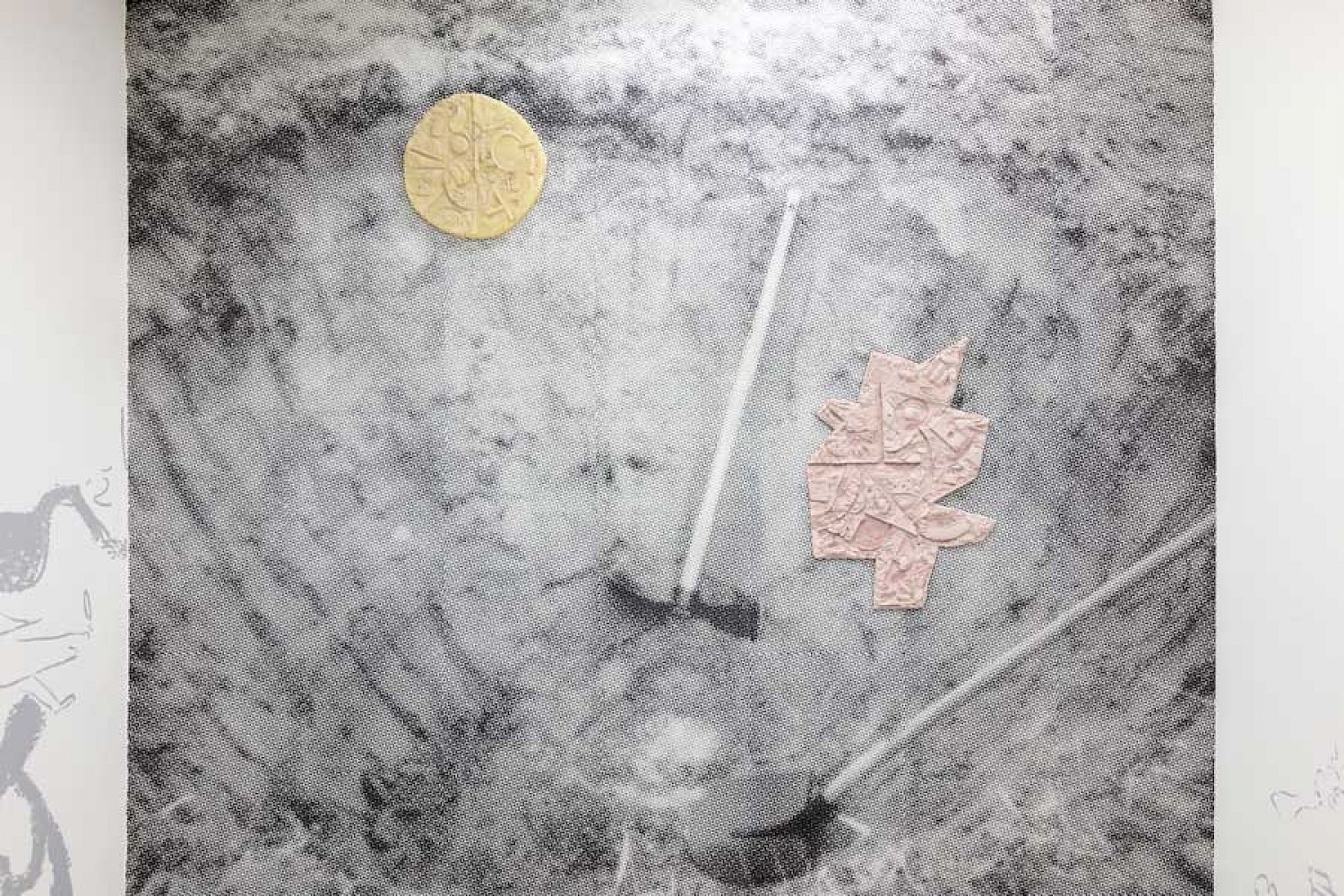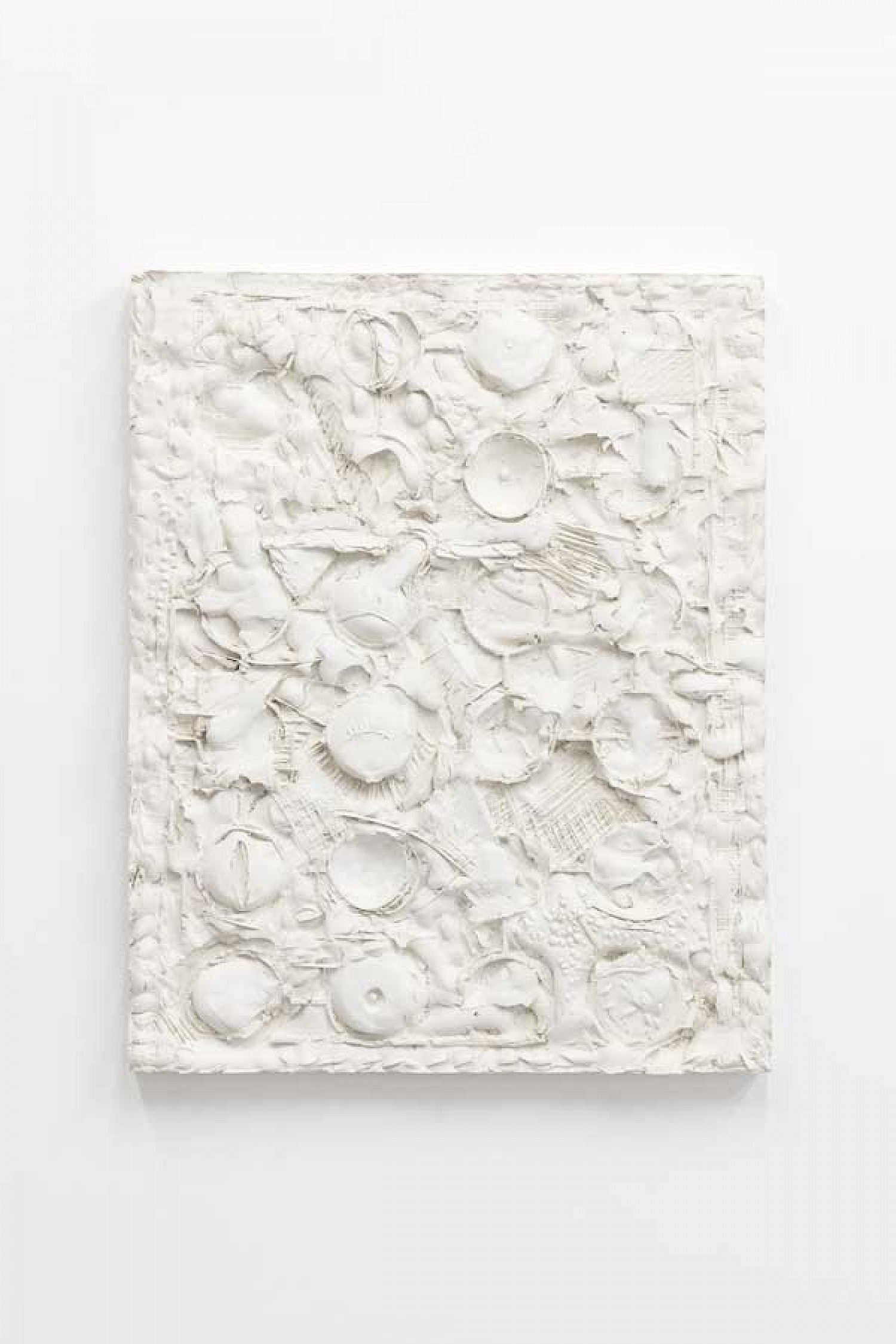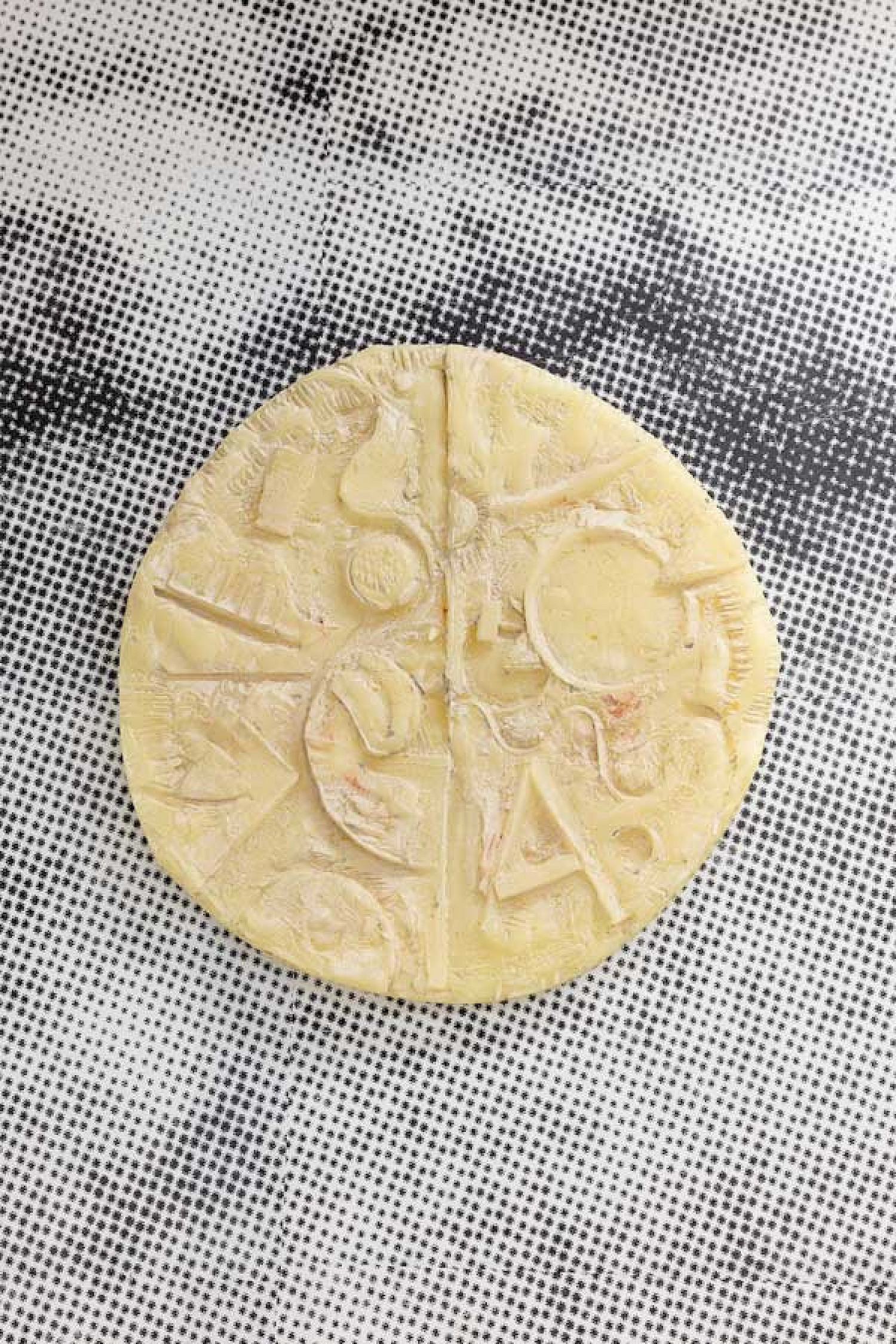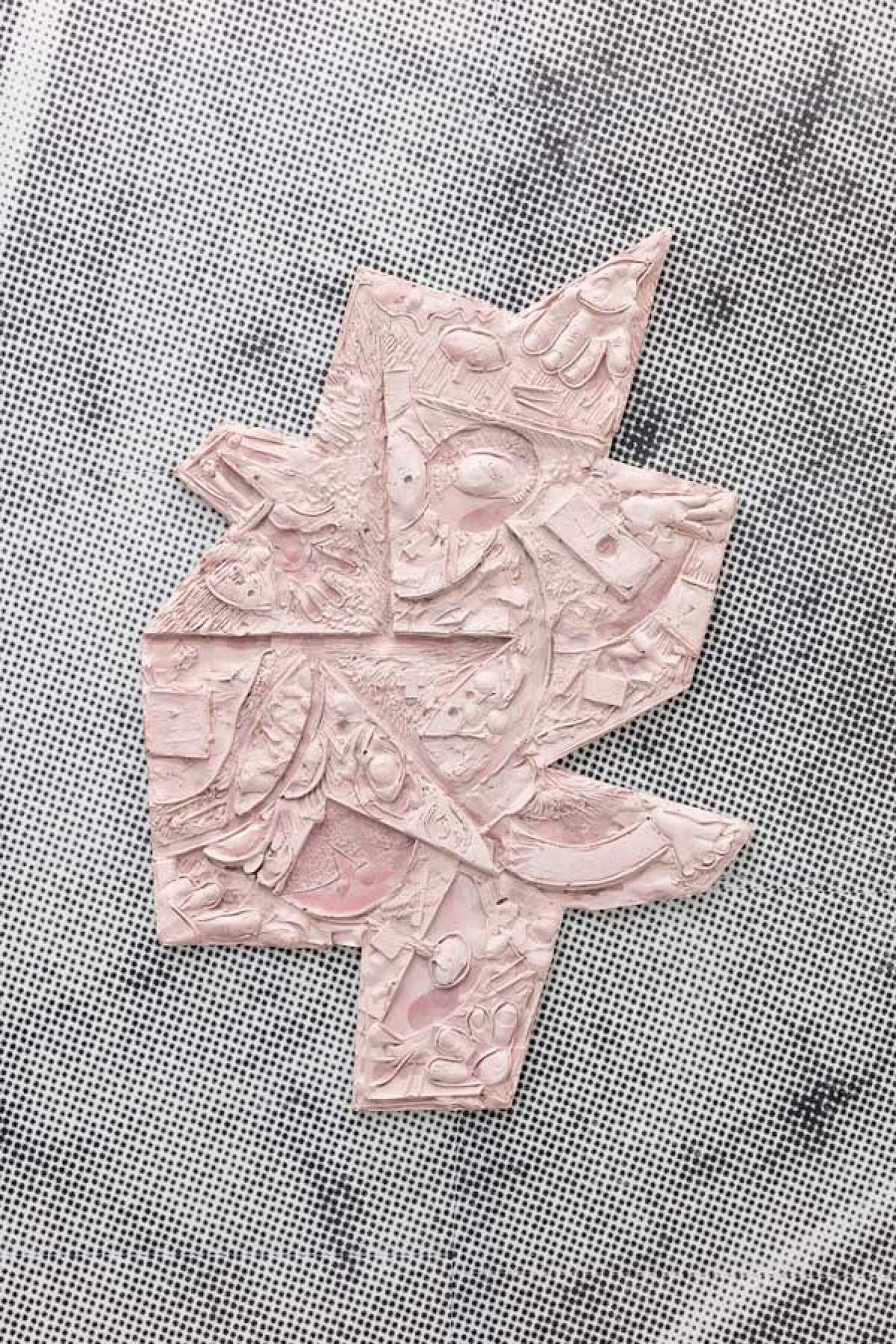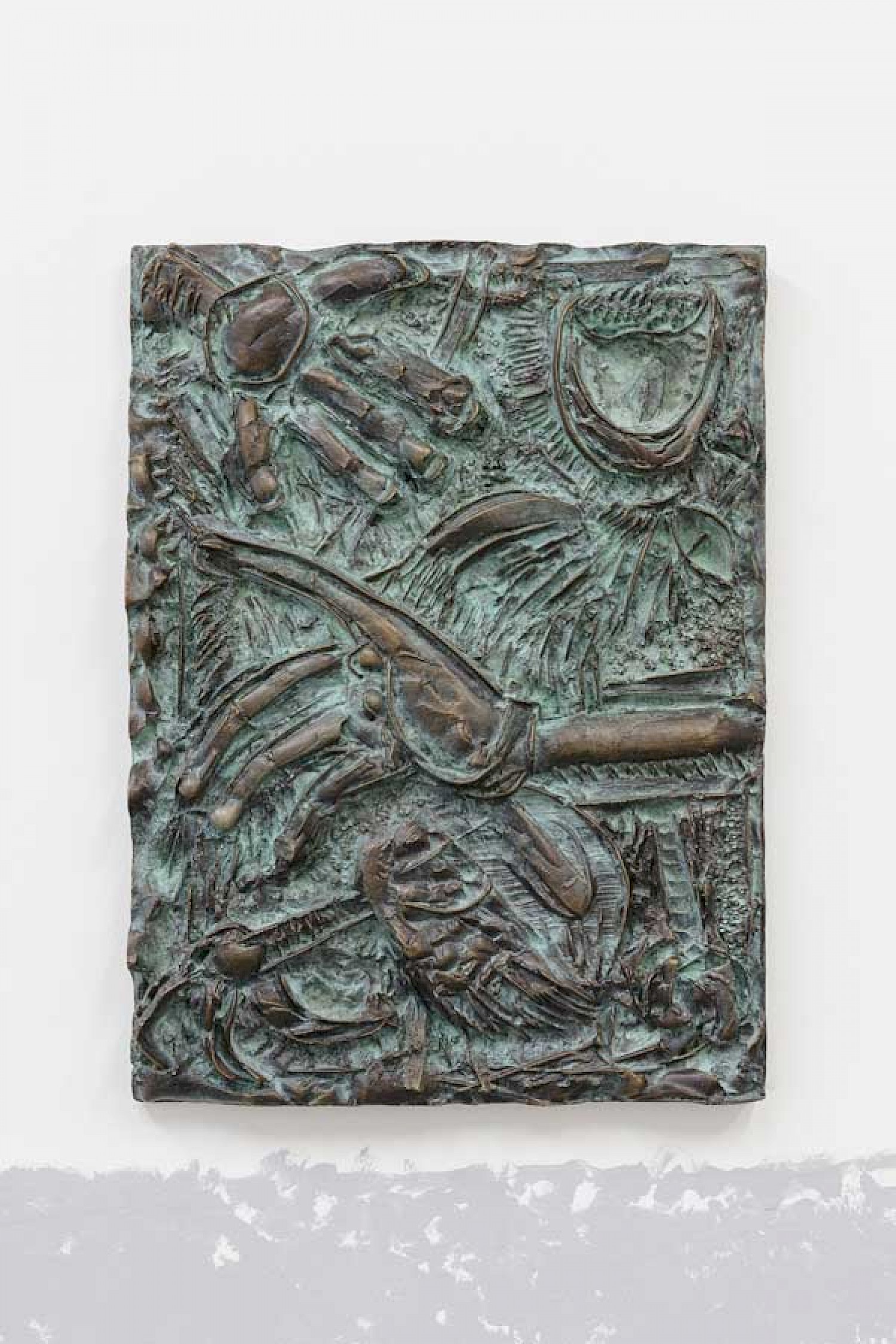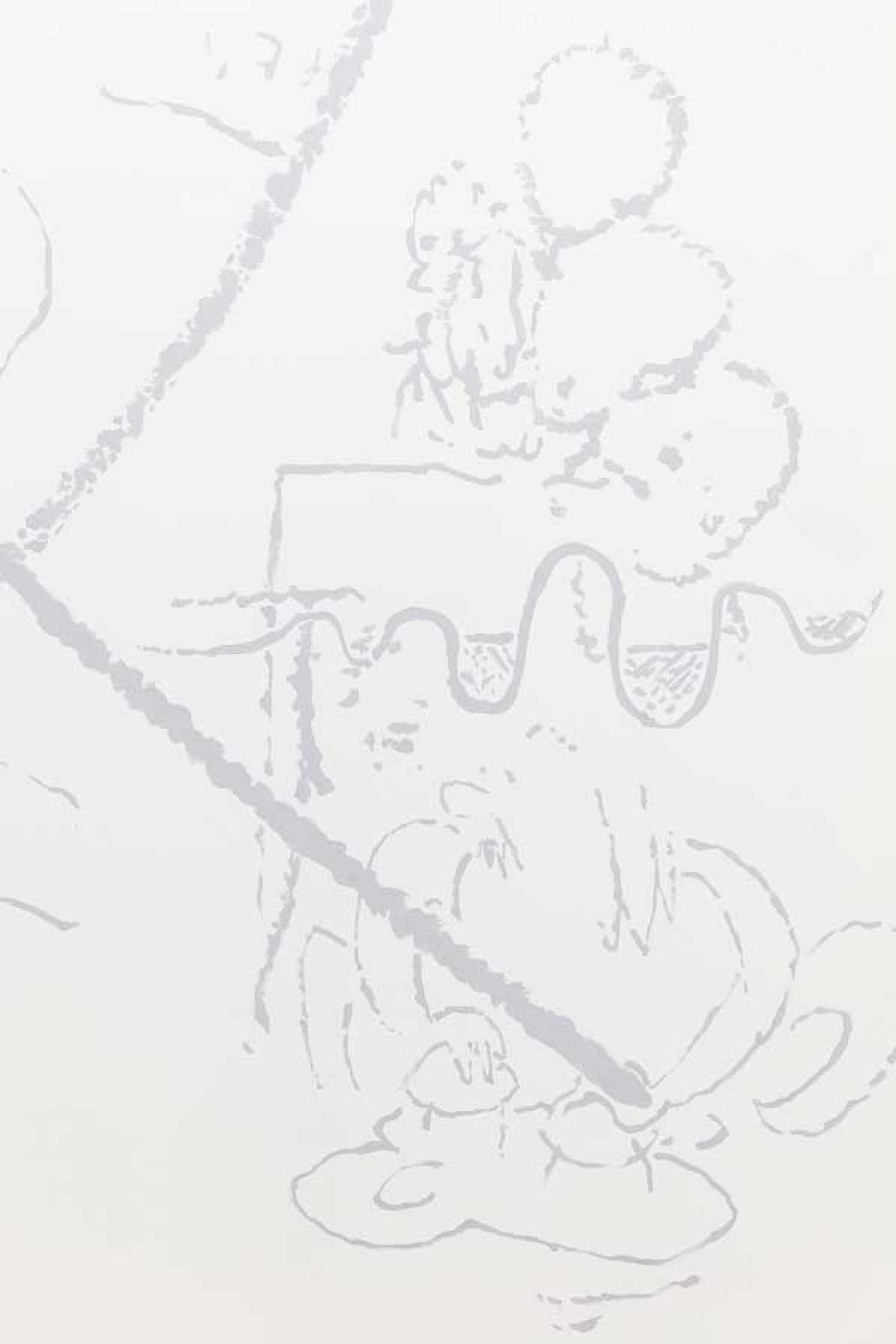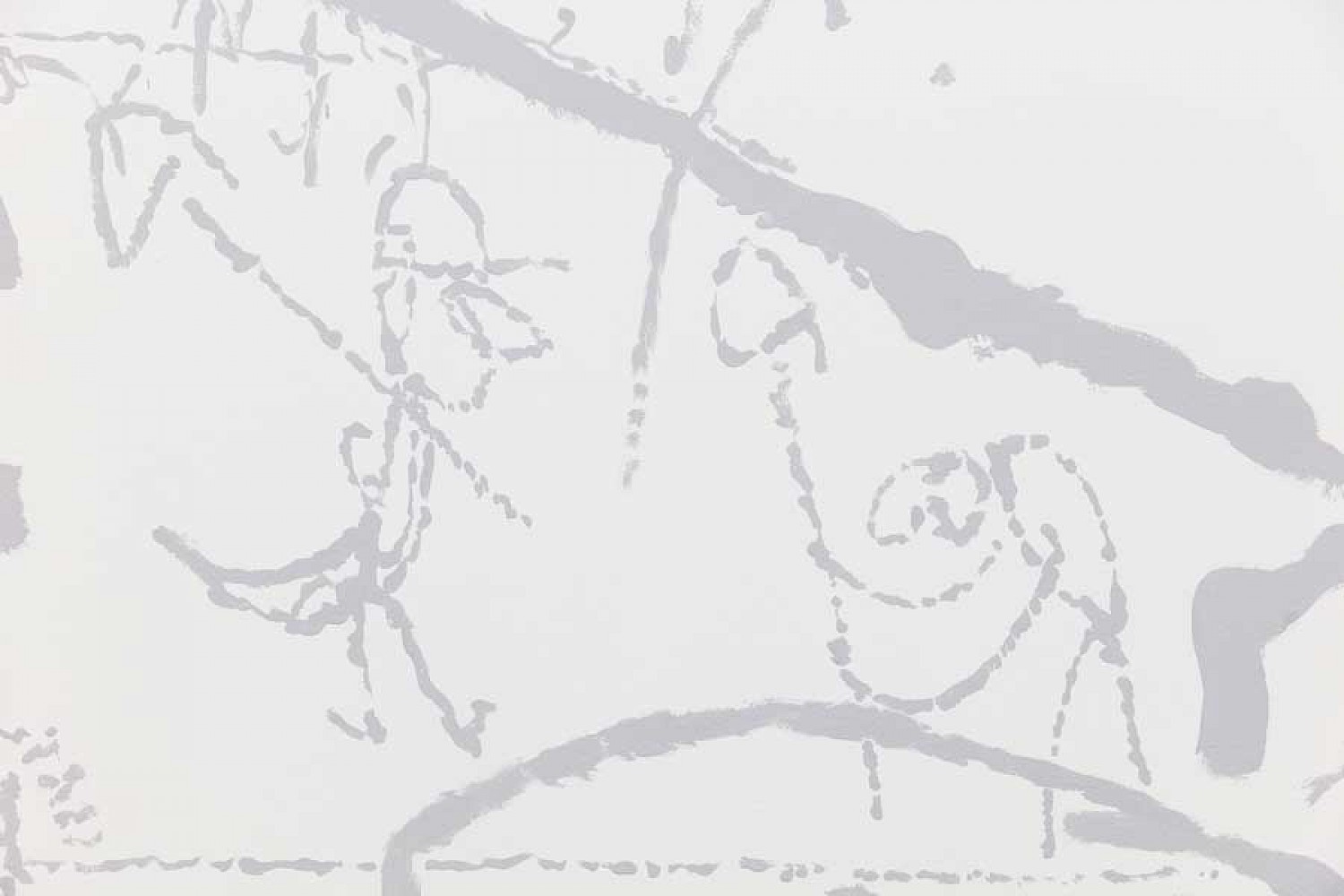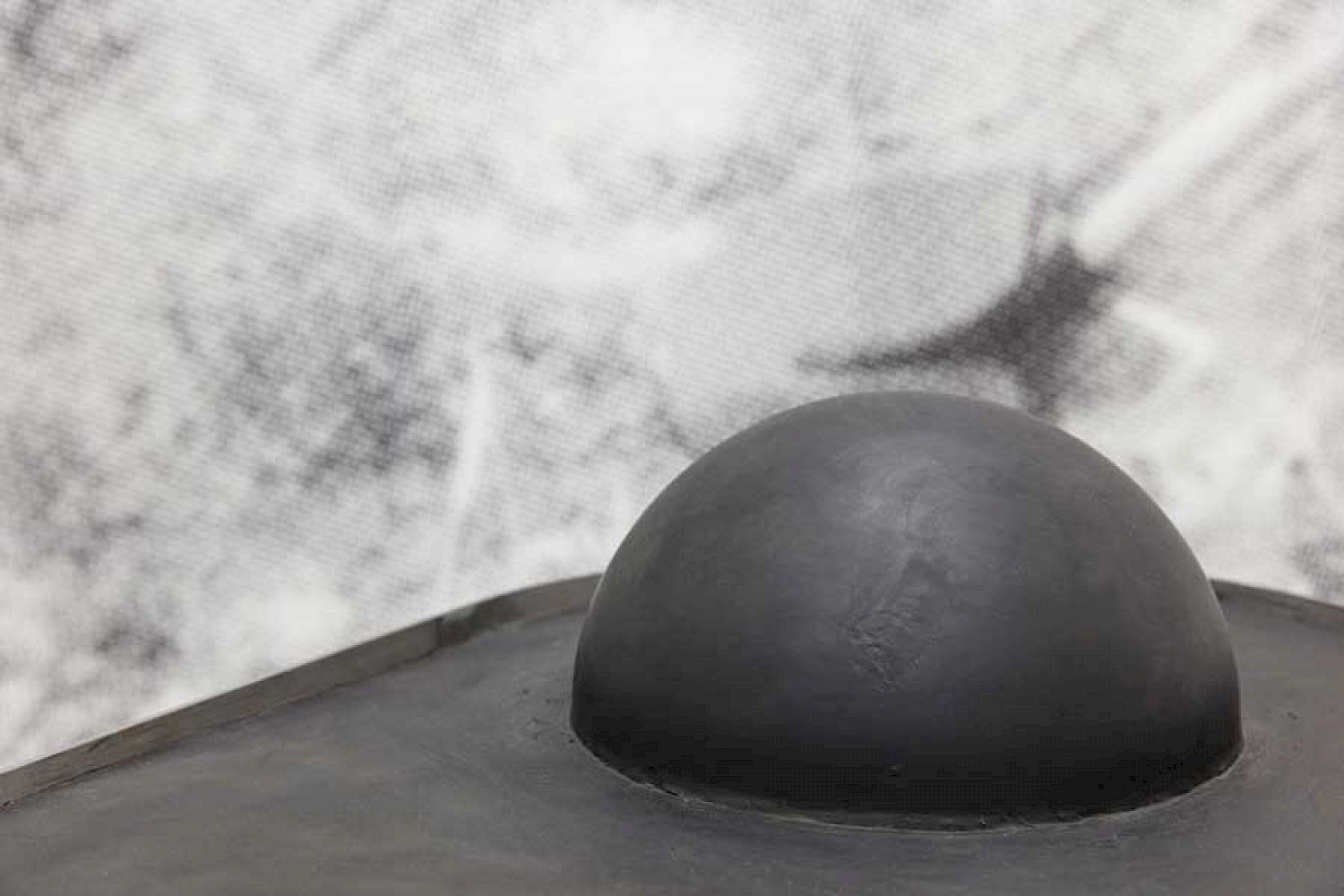 29 March 2018
Rinomina presents the first solo exhibition of Martin Chramosta in Paris.
Combining sculpture, drawing, performance and at times musical pieces, Martin Chramos- ta uncovers ruptures and largely unknown cultural idiosyncracies. Searching for the gap while experimenting with conceptual thought, he uses heroic, artistic and vernacular tales in order to create unexpected syntheses of high and low culture. In the process, he produces objects from archaic to legendary character, which tend to form a Gesamt- kunstwerk tinted with romantic imaginary as devious as skilfully cultivated.
"Kunstland Chronicles" is an environment between the document and the narrative. It refers to a land art project which took place near Vienna in 2017. Chramosta and some students worked on an in situ sculpture, replaying conditions and actions of utopian artistic communities that flourished in the West in the first half of the 20th century. Kunstland is an artificial landscape and an exercise for the body and the mind. From the excavation of the mound to the meditative roundness, this gestural sculpture is meant to shape the collective consciousness. It can be realized in any place and be trans- ferred into multiple dimensions.
This ideal resonates in the thoughts of the Erlebnispädagogik, or "experience based ed- ucation", an alternative and holistic learning method glorifying collective experience in a natural environment as a guarantee for personal development whose premises are to be found in the works of Aristotle, Jean-Jacques Rousseau and Henry David Thoreau. Thinking of Black Mountain College, the North Carolina-based art school founded in 1933 with its outdoor workshops, its earthworks, its multidisciplinary program.
From utopia to the realm of domesticity, from landscape to homeland, from the bucolic expanse of land itself to the fields sketching the outlines of a symbolic order : the sculptures and wall drawings are spread into space to offer an idea of the Kunstland never too far from the ornamental, the decorative and the furniture. An abstract rep- resentation of Switzerland composed of fuzzy motifs and figures with a cubist twist is getting away with evoking souvenirs of the kind that are used to decorate interiors of mountain chalets - while other works celebrate anecdotal archaic scenes and symbols.
"Kunstland Chronicles" is thus a factory of fascination and nostalgia. Chramosta main-tains a sense of authenticity by staging artificiality, repetition and distortion. The texture of archival photographs is blown up and exhausted as the Kunstland becomes a module, a model or a prototype for a minimalist bourgeois interior design of doubtful contemporary taste. Using the mechanisms of kitsch so beautifully described by Celeste Olalquiaga, these elements are the fetishes of a past experience accessible only by remembrance. These sensual reminiscences are addressed to the unconscious memory, they create «a bubble of time, a "aller-retour" to the mythical land, to the collective and to individual dreams. For a second, or perhaps a few minutes, there is an illusion of plenitude; it is an universe devoid of past or future *».
Anaïs Lepage, co-curator
*Céleste Olalquiaga, Royaume de l'artifice: l'émergence du kitsch au XIXe siècle, 2013, Editions Fages, Paris, p. 26.
With: Martin Chramosta