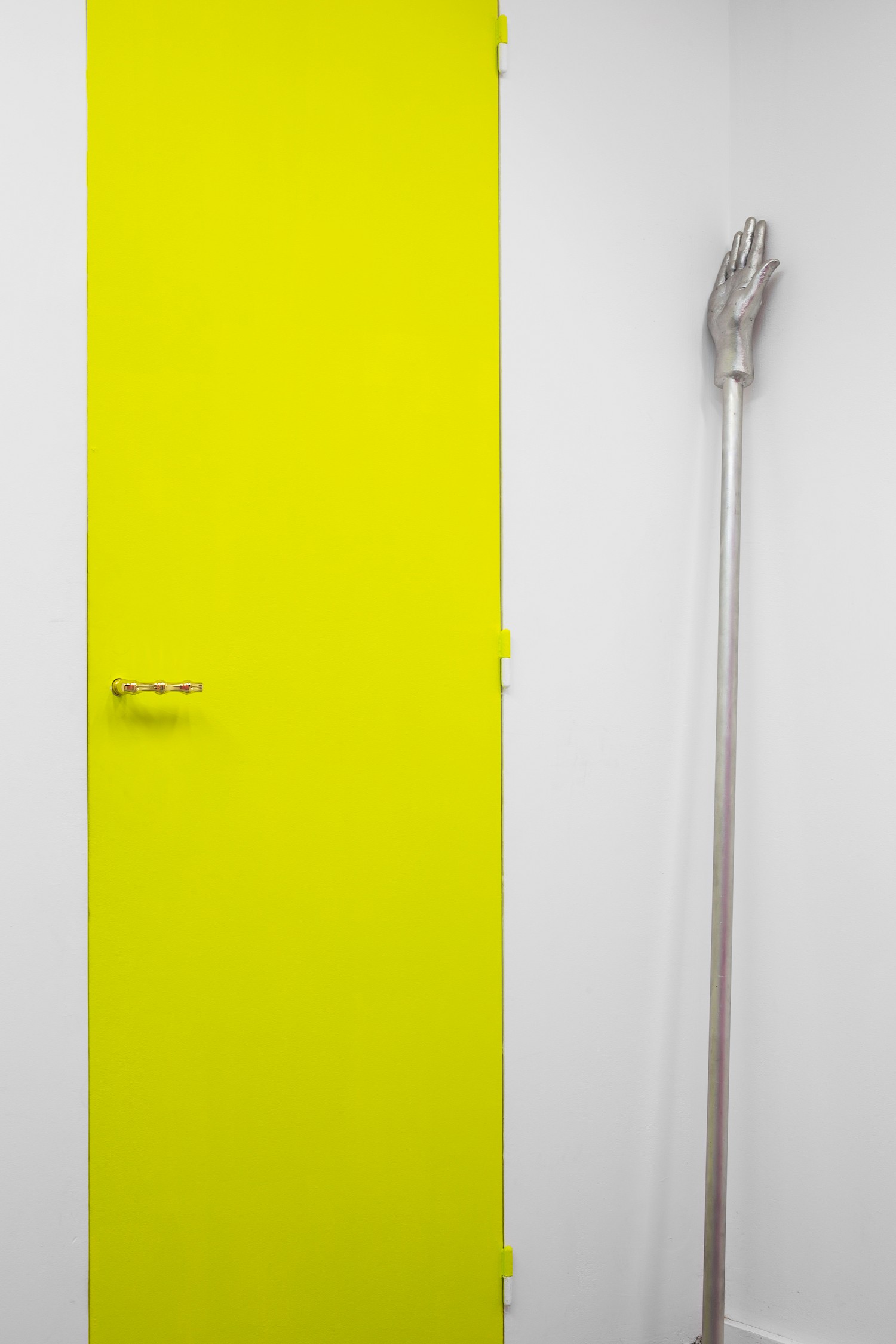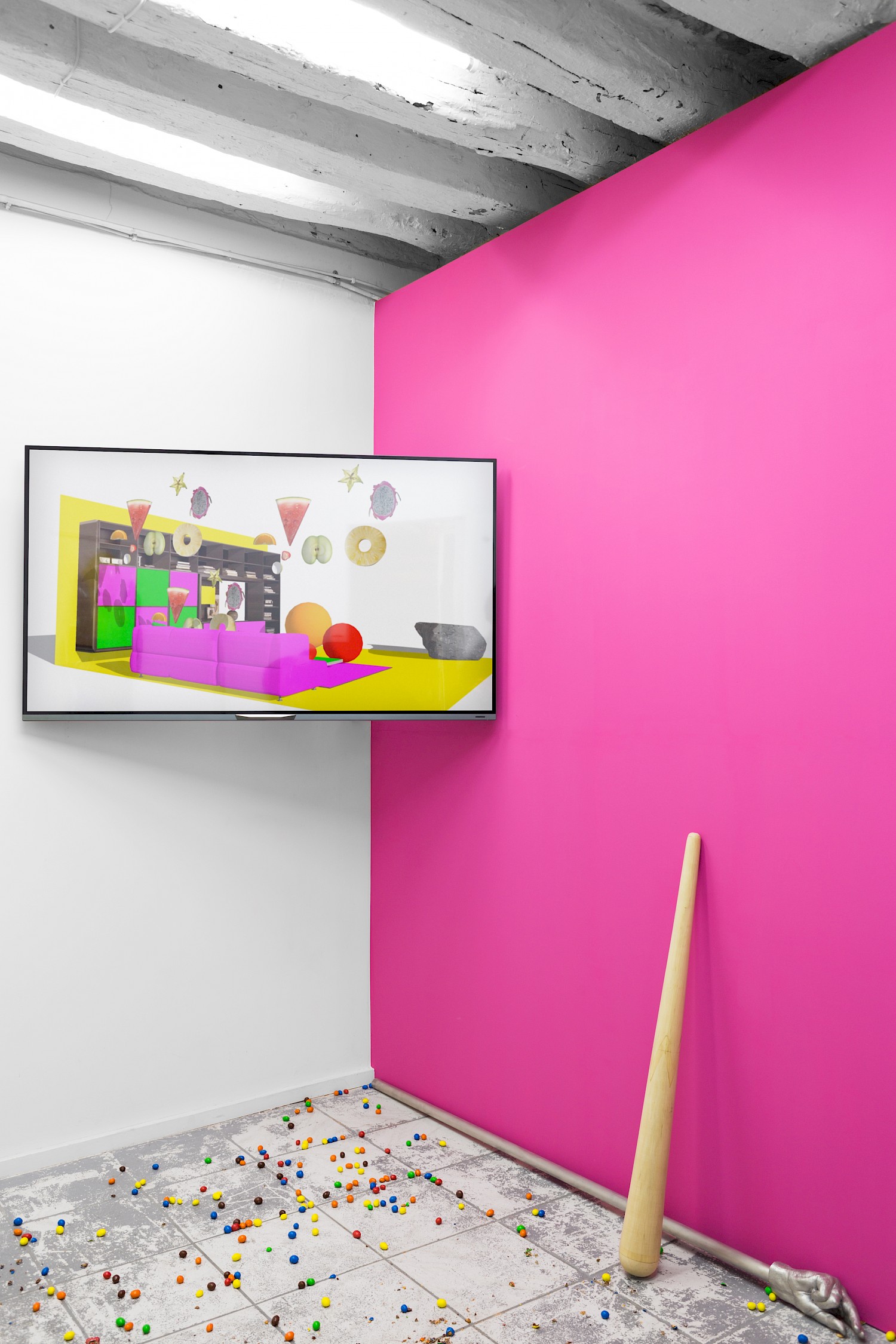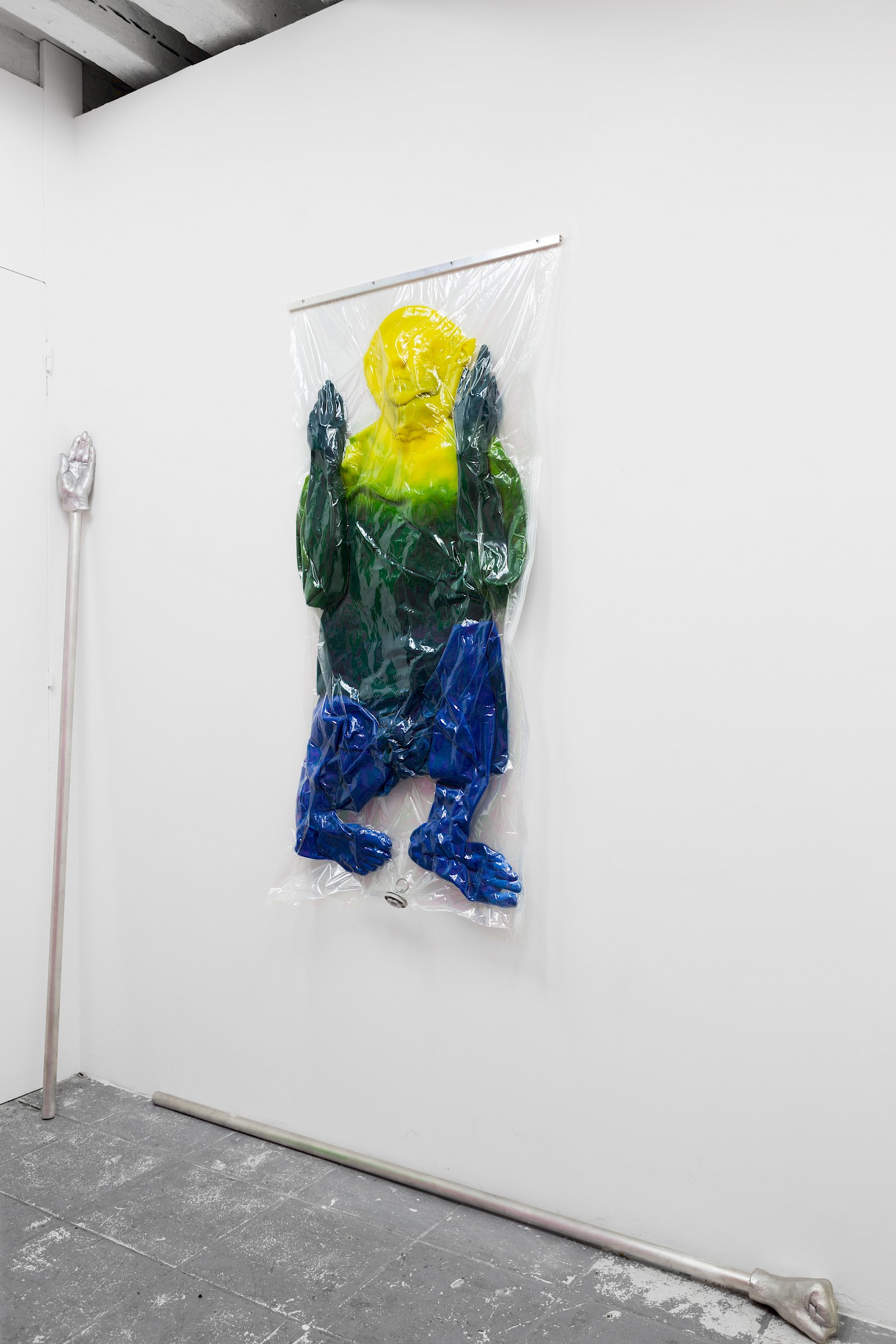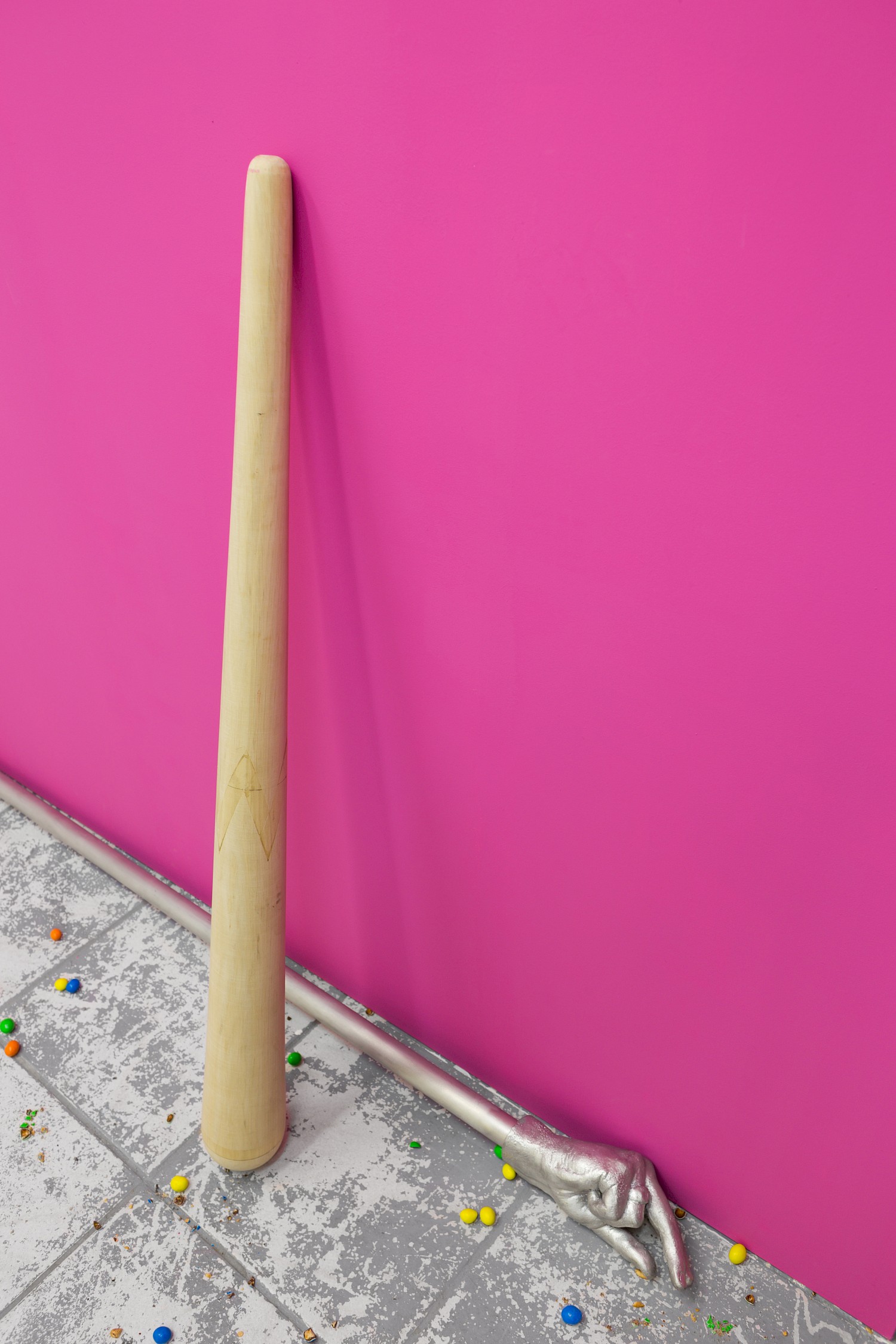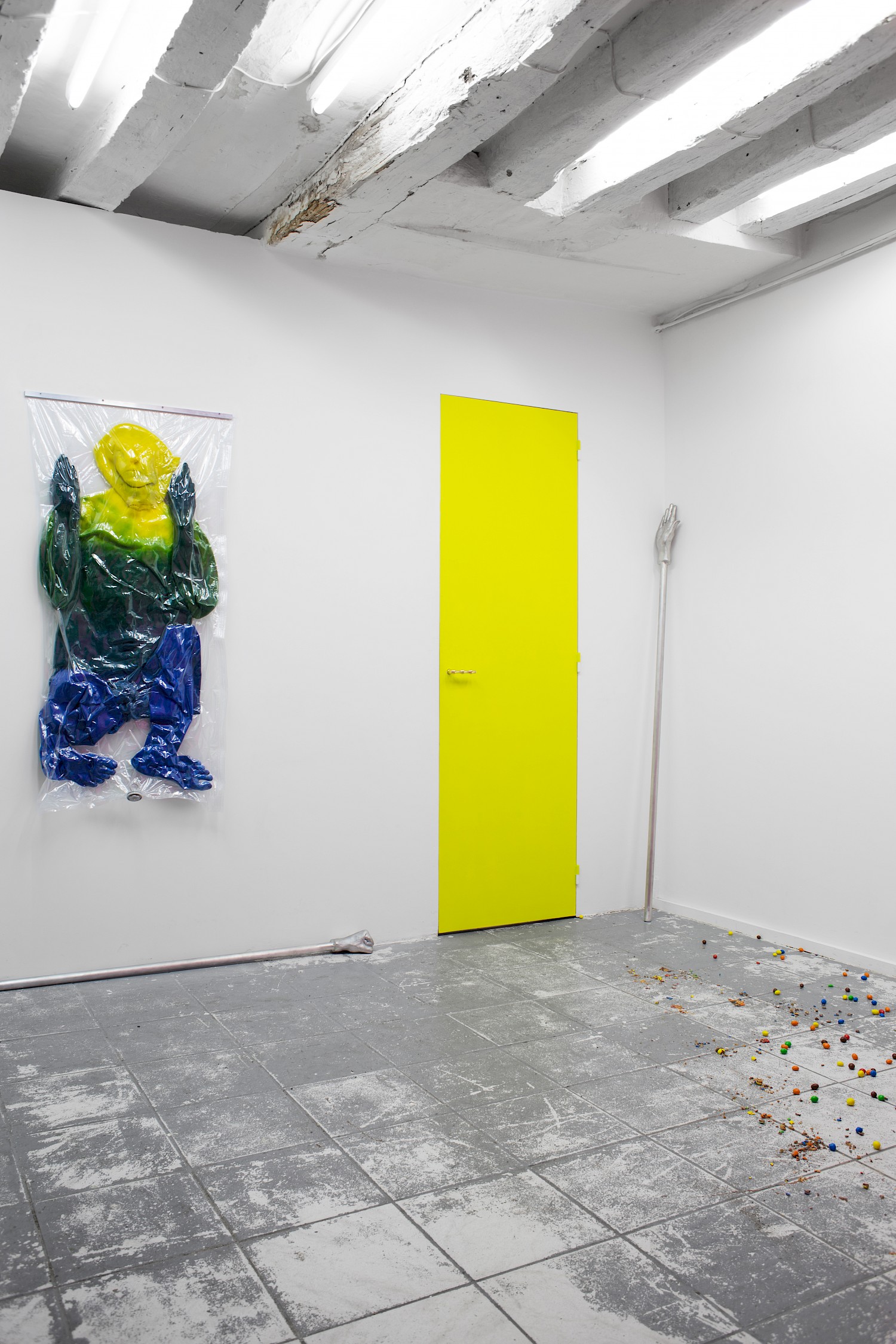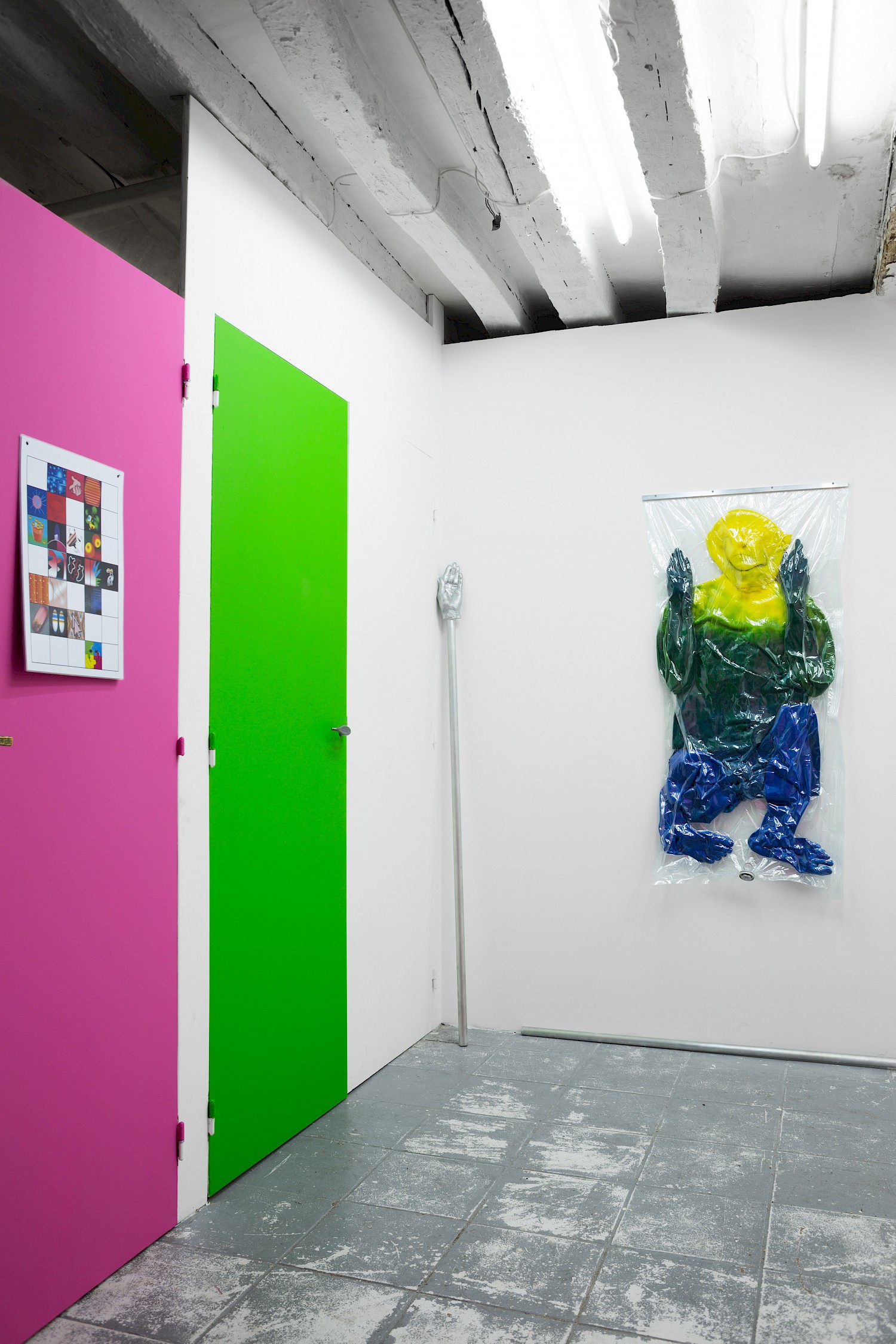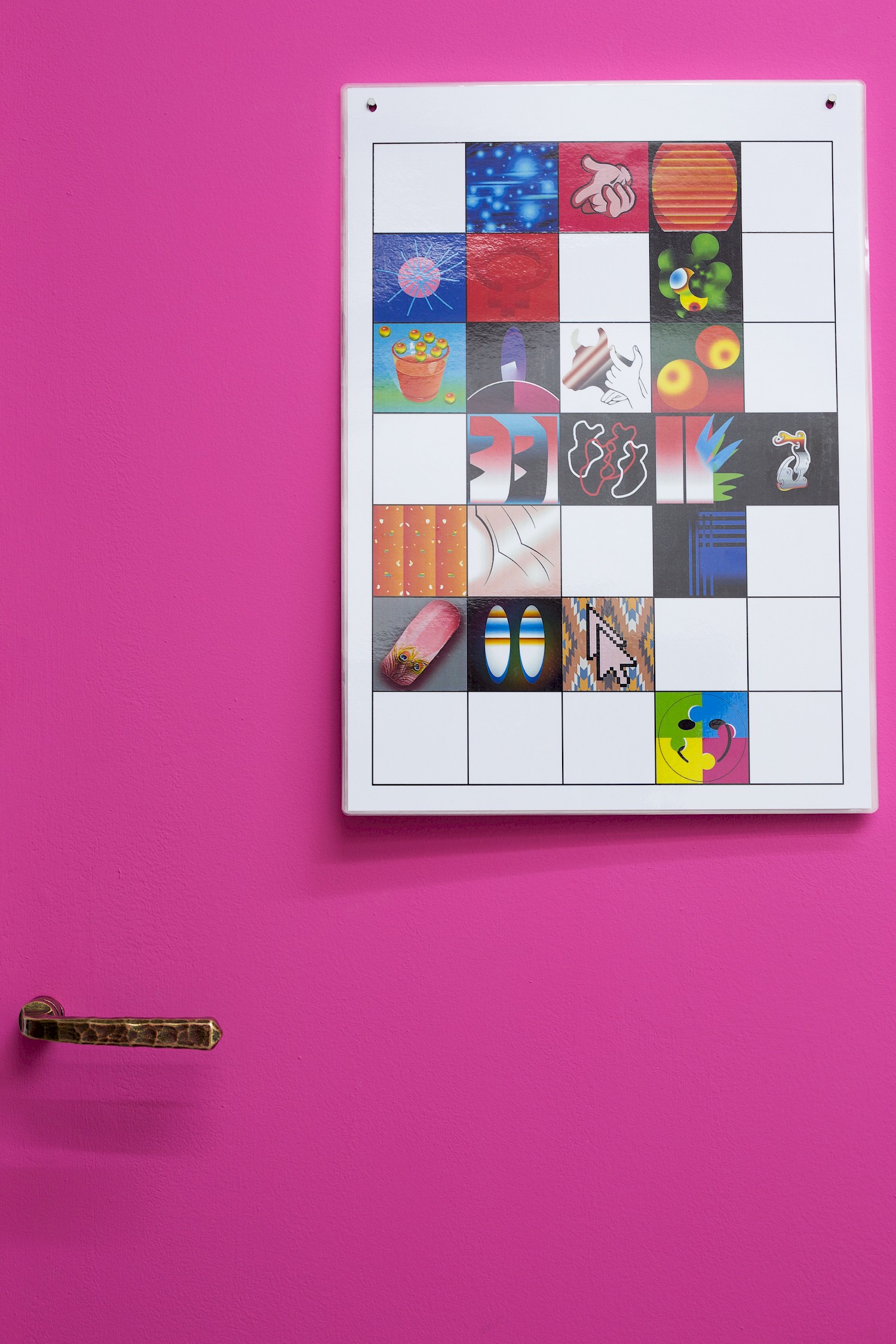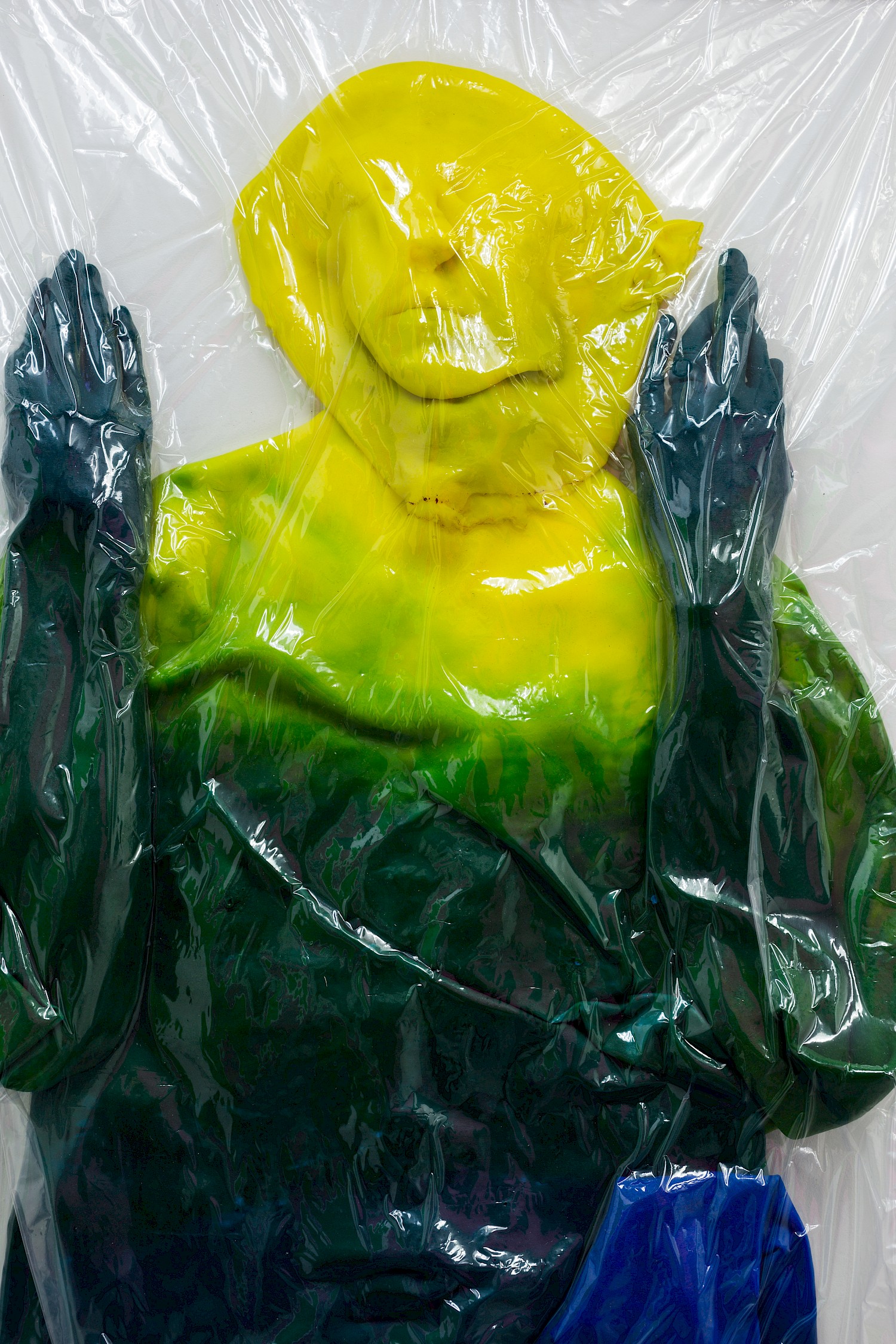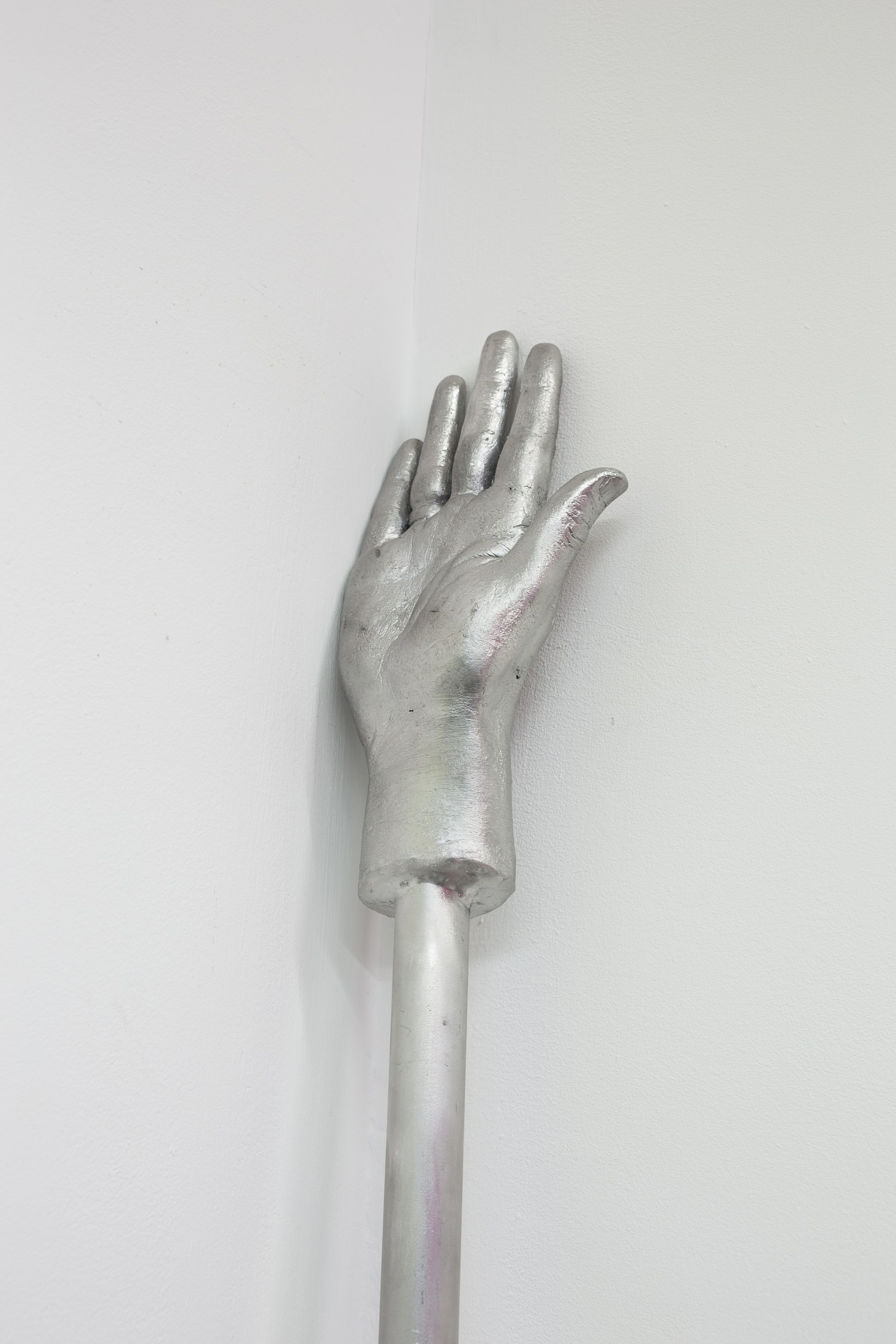 26 February 2017
Wisdom of the Wild Man is a semiotic game inspired by both language experiments conducted on great apes, and the figure of the Wild Man in European folklore. 

The three synthetic colors of the installation reflect the exhibition's central piece: the video That Speechless Green Man inside a Cyborg. Through pink, yellow and chroma key green, the video's digital vibrations are spread out into the exhibition space. That Speechless Green Man takes a poem written in Yerkish as a starting point. This artificial language was developed to test the language capabilities of non-human primates."Bonobo banana, banana burrito." The film plays with alliterations to Yan Wagner's original score, as well as combinations of architectural shapes taken from the Google Scketchup 3D open-source software. Comparable to Kanzi the Bonobo who talked to primatologist Sue Savage-Rumbaugh through a giant iPad by pressing its digital keys to items or ideas, Eric Giraudet de Boudemange has composed a new, absurd and low-fi 3D language which cross-references Donna Haraway, Jane Gooddall and Donkey Kong. "You want to do Sue, you want to drink Sue." The wild man tries to seduce his civilized muse as in solstice rituals in Northern Europe where a hair-covered Pilosus transcends the link between civilized humanity and the elven spirits of the wilderness. Here as well, Kanzi's synthetic voice haunts our interior world at the dawn of consciousness and speech. 

The Parrot Man strange silicone mould of blue and yellow gradients – intrigues. One may think of a celtic bog mummy on acid fixed in formol, or a giant Haribo candy, or one of the "three wise monkeys" covering his eyes, ears or mouth. The cringing hieroglyph is vacuum-packed. Its posture remains cryptic, like the Lexigrams combination printed on 4 ready-to-use plastified sheets. The Sceptres remind us of sign language. One could strike, hit or whack with Gourdin, the minimal accessory of a brutal Flintstone, before spinning a bamboo branch, a leaf or a stone – handles of the coloured doors one will escape through. Those are among the many signs and symbols one must follow on the other side of the monochrome threshold."Pretend point pee, that is the dance of the hairy." 

Penny Patterson 

The projects of Éric Giraudet de Boudemange often start with field work, an ethnographic experience that he will bring to the studio. His "stories" take different shapes: sculpture, performance, video… They often talk about history, folk & pop culture, and biology with a taste for absurdist British humour. 
After studying at ENSB-A in Paris and Le Fresnoy near Lille, he completed his academic journey at the Rijksakademie in Amsterdam in 2014. He has more recently presented his work at the Centre Pompidou in Paris, and prepared a performance at the Fondation d'Entreprise Ricard with Yan Wagner following up on their collaboration initiated at Rinomina. 
 
With: Éric Giraudet de Boudemange