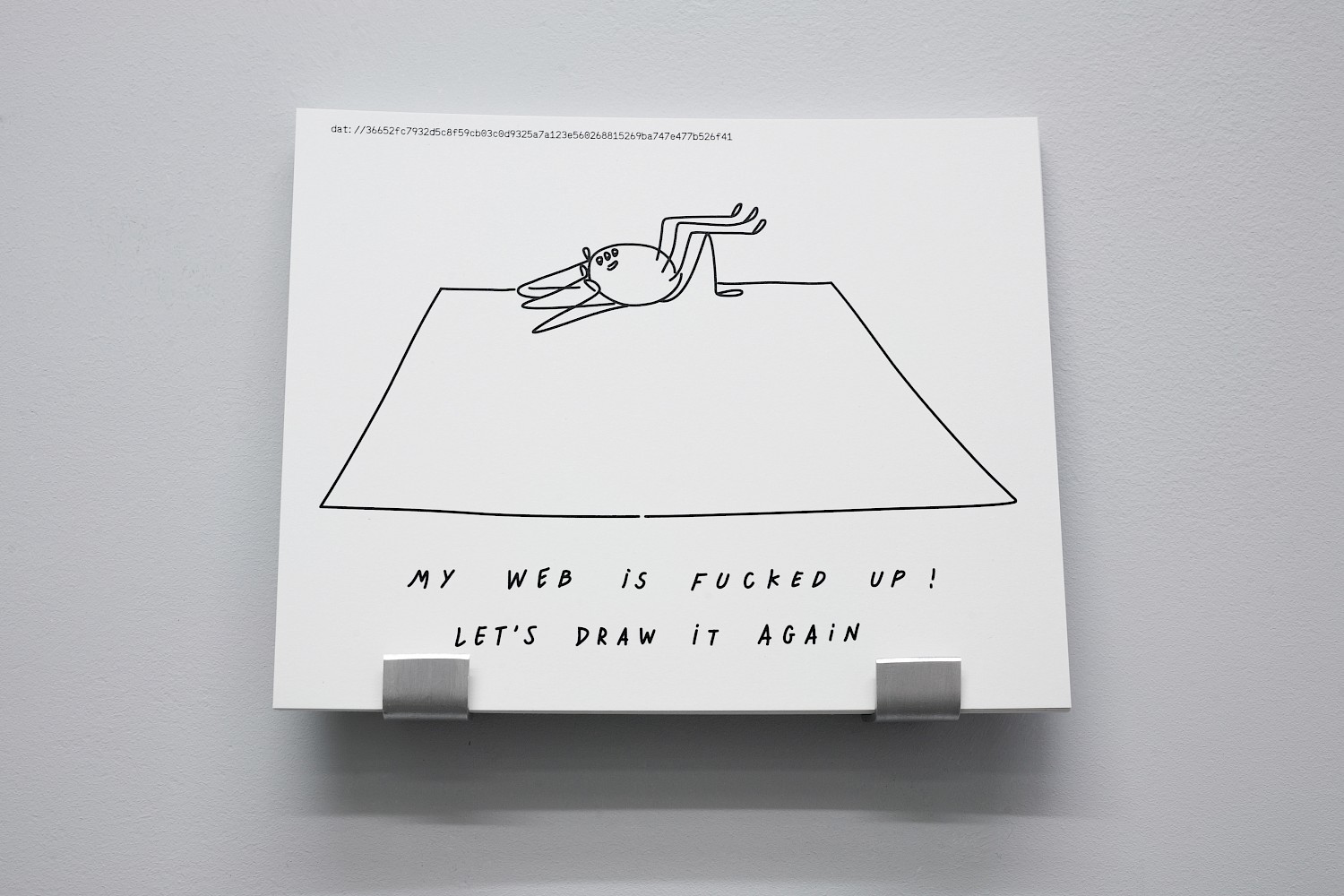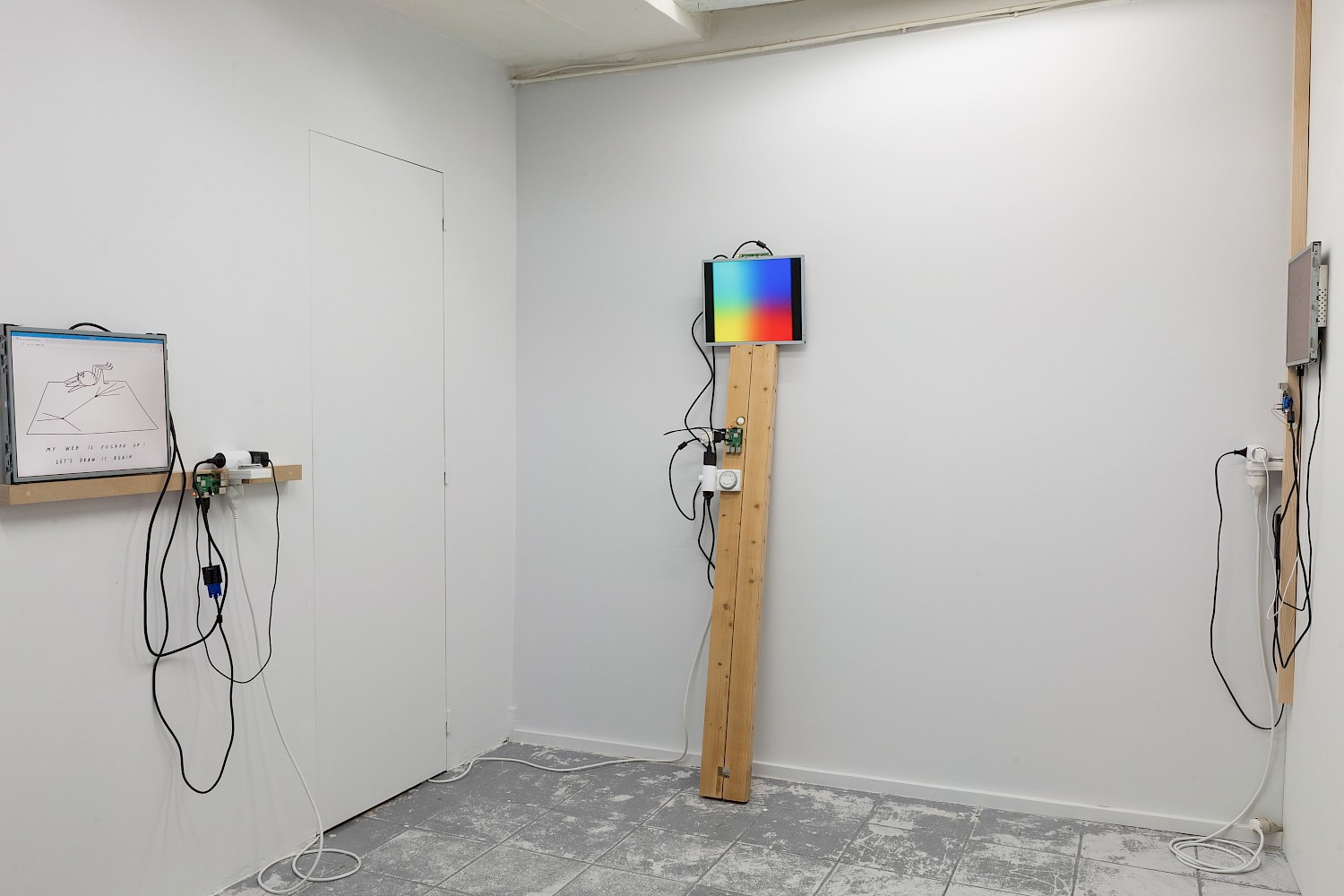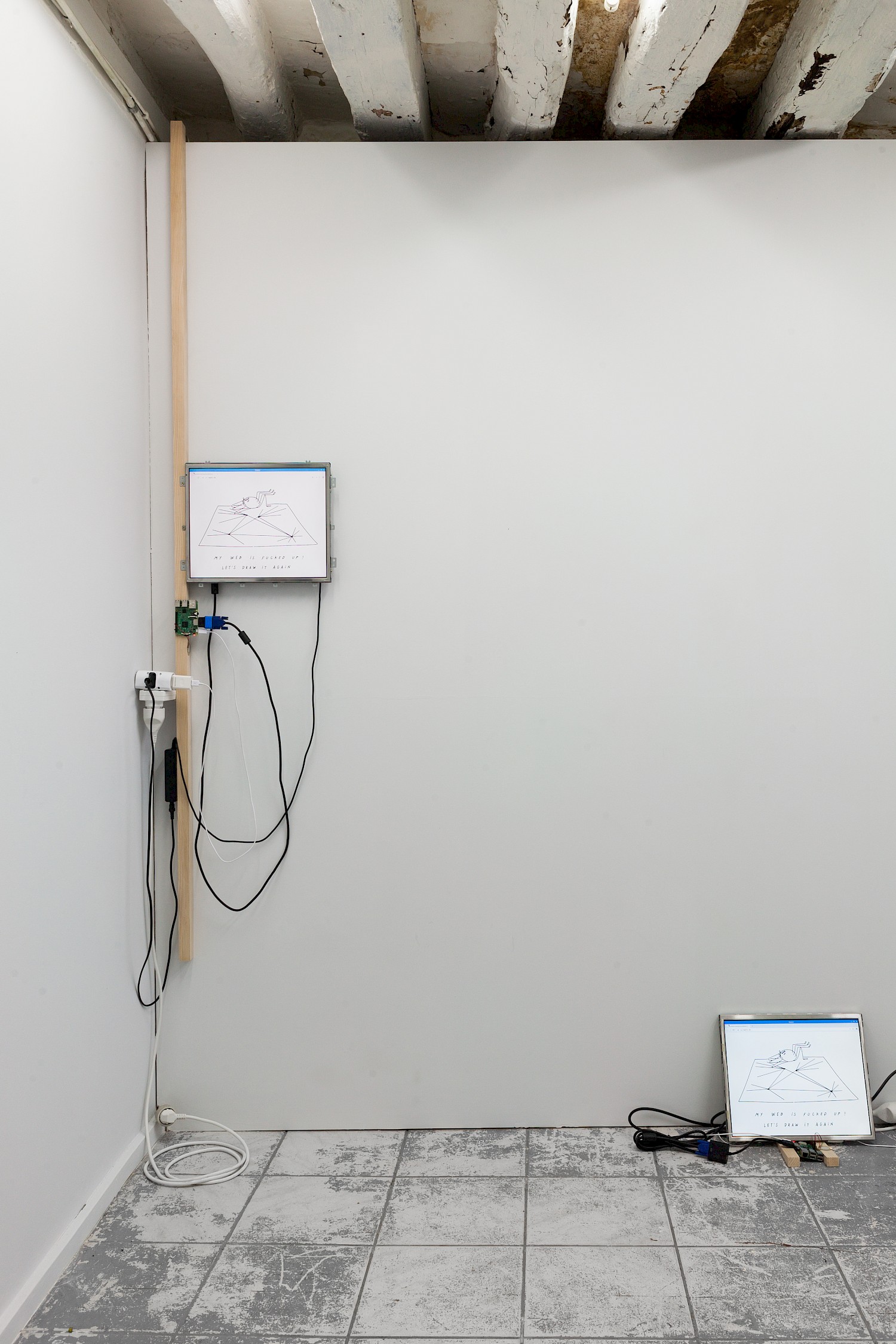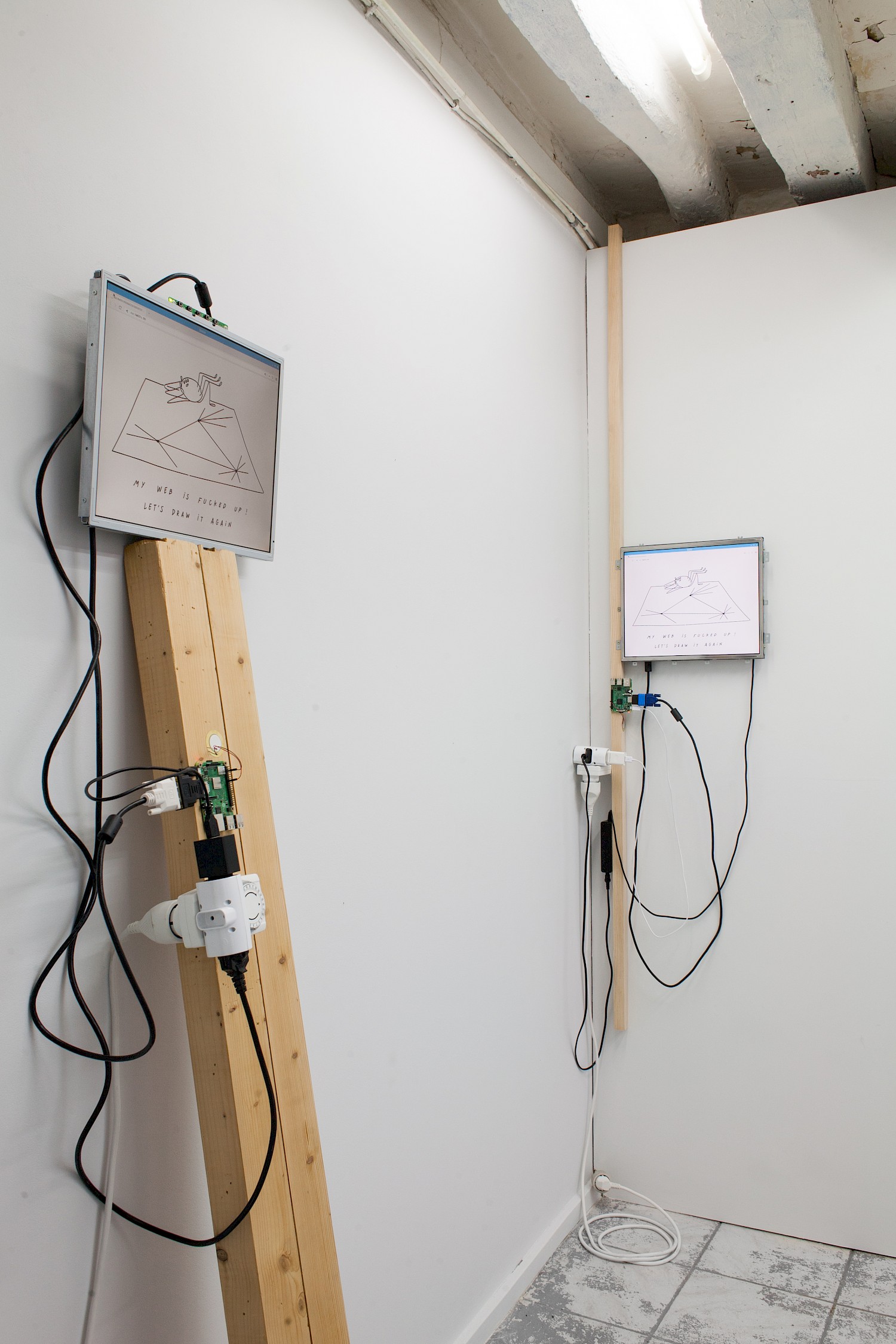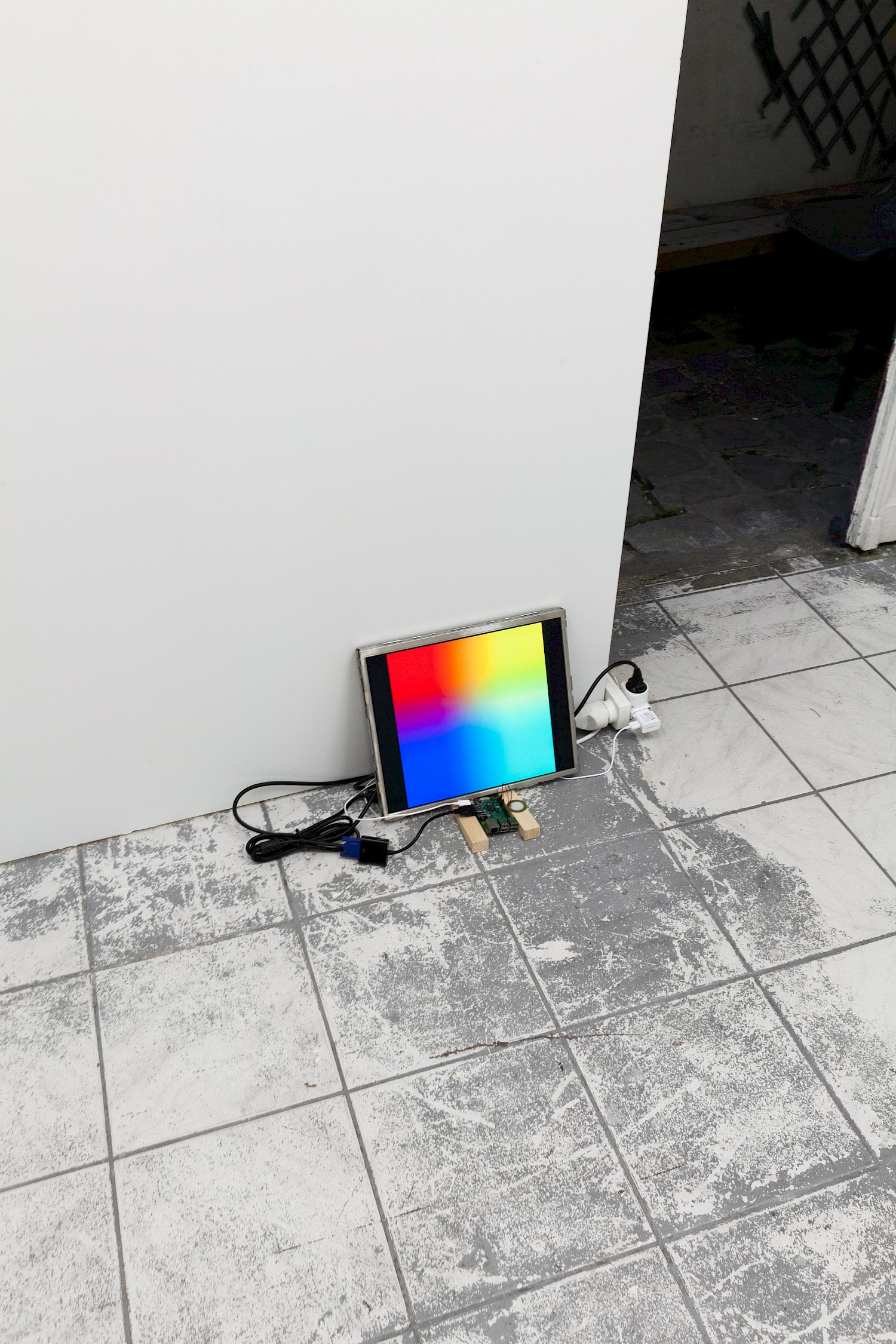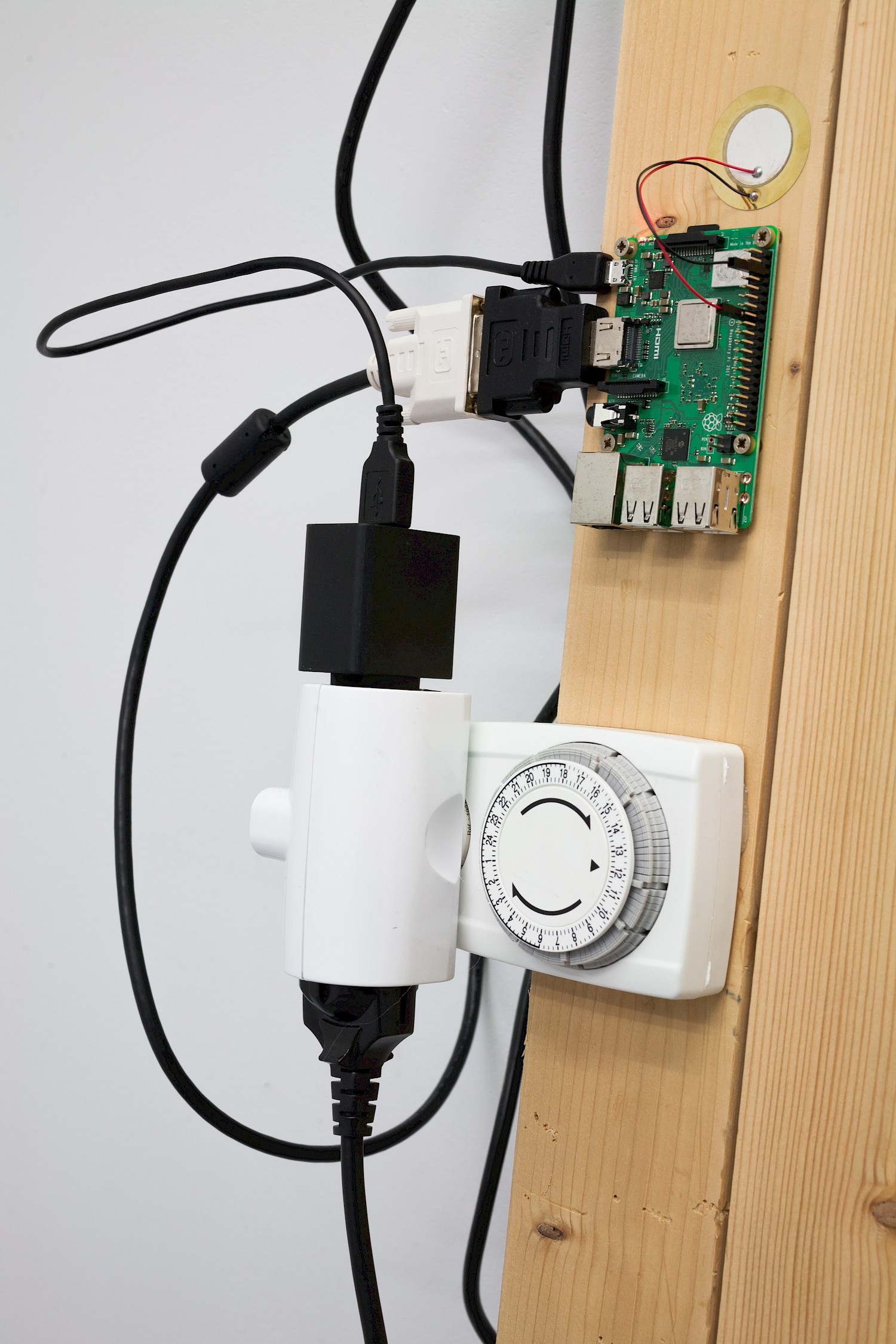 3 May 2018
Rinomina invites Raphaël Bastide and Louise Drulhe to collaborate in their space. Despite living together and sharing common subjects of interest, this exhibition is the first time they are working together. They are both highly interested in political issues related to digital tools and online experiences. Raphaël Bastide is using digital systems and programmatic structures as a personal inspiration to produce works, from sculptures to online objects. Louise Drulhe is more focus on the Internet as such and she attempts to seize its space through drawing. In this collaboration, the drawing meets the program. They both study the web and how this space is threatened and might collapse in the next few years.
Raphaël Bastide and Louise Drulhe point out how giant corporations killed the peer-to-peer essence of the web and how those companies lead the Internet users to other spaces such as mobile applications and big social hubs. Renaming the Web takes the form of a satirical illustration deeply rooted, from its discourse to its technique, in the distributed nature of the peer-to-peer web.
Netart piece (requires the P2P web browser Beaker):
dat://36652fc7932d5c8f59cb03c0d9325a7a123e560268815269ba747e477b526f41
Raphaël Bastide
Born in 1985 in Montpellier, FR. Currently lives and works in Paris, FR.
The work of Raphaël Bastide leans towards computer programs and the digital culture that surrounds it. Active user and maker of free/open source software, he questions the systems inherent to this ideology by making installations, developing programs or by organizing workshops and performances. Raphaël Bastide teaches Internet art (Net Art) at the Parsons School of Paris, is the originator of numerous workshops and initiator of research groups such as PrePostPrint, and an active member of Velvetyne Type Foundry.
Louise Drulhe
Born in 1990 in Paris, FR. Currently lives and works in Paris, FR.
Graduated from Énsad Paris, Louise Drulhe is a graphic designer, illustrator and artist. She builds a theoretical and plastic research about mapping and visualising the space of the Internet. She considers the spatialisation as a tool to understand socio and political issues online. Her work has been exhibited in different institutions including the Museum of Modern Art of Freiburg, the Mucem, the Biennale of Saint-Étienne and the Biennale of Moscow. She gives lectures and participates in symposium at the University and in art centres. She teaches and participates in jurys in different art schools in France.
With: Raphaël Bastide, Louise Drulhe